It's evident that brands and advertisers alike are concerned about how Apple's revolutionary move towards a more user-privacy-oriented future.
So, we figured a follow-up, companion piece might be helpful for our readers.
Apple released a privacy feature with iOS 14.5 back in June of 2021. A prompt would pop up and ask users whether they want to allow Facebook and other apps to track their user data.
Almost half of the global population of iOS devices have installed the latest version of 14.5. As of August 17, 2021, research shows that only 15% of US users and 21% of global users have opted-in and agreed to allow their data to be tracked.
This means that over 3/4s of all iOS users have denied data tracking!
This change has undoubtedly caused a blow to the advertising industry, as we all know audience targeting plays a big role in campaigns.
Think of the previous data tracking with Facebook as a bike with training wheels. It was steady, and we got to where we wanted, easily. But there is a day where we need to learn how to balance and ride on our own, without training wheels. Right now, it feels like we're falling over, getting bumps and scratches with the introduction of iOS 14.5, but we're going to put on a helmet, maybe some knee pads, and keep trying until we figure it out.
Like this post-pandemic consumer landscape, this iOS 14.5 reality is the new normal. As players in the digital field, we got to find a way to survive and thrive.
We're here to reassure you everything will be okay and why you shouldn't panic about the iOS 14.5 update.
What You Already Should Be Doing with iOS 14.5 & Facebook Ads
Facebook ads saw the most significant impact from the iOS 14.5 update. Here's a quick recap as to what you should have already done with your Facebook Ad campaigns so far:


1. Depending on your audience size, you should consider splitting up your audience by device. That means iOS and Android users should be in different segments. This will give you a cleaner look at your data. Android users' data integrity should not be affected.
2. Set up new pixel event tracking and identify the top eight events you want to be tracking on your website, such as scrolls, clicks, add to cart and conversions.
If you or your marketing agency has already done this, you shouldn't be anxious. (For other action items, check out our blog). It's up to what you do next that matters.
Check out this comprehensive video by Hubspot, their expert summarizes the changes and shares some tips and workarounds for marketing success:
Tech Giants Are Aiming to Bridge the Gap
Okay, maybe Apple and Facebook are going down separate paths, but that doesn't mean the rest of the digital industry can't join forces to navigate this change!
With the missing data from iOS users, many tech companies are stepping up to bridge the gap. It's especially evident in the social commerce space. For example, Shopify recently announced that they'd be the first eCommerce platform to bring shopping tabs and organic product discovery to TikTok.
Creators are paving the way for a new kind of entrepreneurship where content, community, and commerce are key. By enabling new in-app shopping experiences and product discovery on TikTok for the first time, Shopify is powering the creator economy on one of the fastest-growing social and entertainment platforms in the world. We are excited to help this next generation of entrepreneurs connect with their audiences in more ways—and with TikTok as a visionary partner.
— Harley Finkelstein, President of Shopify
This means brands can target audiences interested in specific genres and create original content or paid ads that link directly to your in-app shop. Essentially, consumer behavior can be tracked on both TikTok and Shopify and you can access analytical data on both accounts.
Other social media platforms have similar functions in place too, such as Instagram and Pinterest. What all these platforms have in common are that: they're all built around visual content, enable brands to directly connect their product catalogue, and offer in-app shopping options.
Customers see it while scrolling, are intrigued by it, click on it, and can buy it directly. Easy peasy!
In our Guide to Pinterest Advertising, a highlighted stat showed that half of Pinterest's users use the platform to shop.
Full Steam Ahead with First-Party Data
With Google's announcement of the removal of third-party cookies and the introduction of the Privacy Sandbox, we can't emphasize it enough: first-party data is the future!
Yes, it does mean brands need to establish an email list or newsletter and work on customer engagement, which takes time and effort. But it also means you're building a loyal audience that is proprietary to your brand! By offering value (through content, discounts, etc.), people would willingly give you their contact information to keep in the know of your brand!
You will then be able to get creative with your advertising. Lookalike audiences can be created with your email lists and other First-Party data, so there shouldn't be any "downtime" for your advertising efforts once you switch gears.
Plus, iOS 15's preview showed another privacy function where it would hide the users' location so marketers won't be able to pinpoint and target ads. So by having first-party data, you wouldn't have to worry about this.
Check out our blog to learn more about how First-Party Data and advertising go hand-in-hand.
Opportunity to Diversify Advertising Channels
Facebook is one of the most effective social media advertising channels, and it always will be. However, suppose your business is reliant on this channel (we're seeing eCommerce hit hard), we recommend stepping outside your comfort zone, allocate part of your ad budget to new channels. If your ad strategy focuses on capturing your consumers' attention visually, consider ad options such as:


Digital Out-Of-Home (drive brand awareness in high-foot traffic areas with dynamic digital billboard ads–you can auto-update the ad messaging depending on weather, time-of-day etc.)
Social Display Ads (we like this one, it takes your existing social content and serves it across the internet as a display ad–no production cost, plus, it has a higher click-through rate.)
Over-The-Top (OTT) ads served on Connected TVs (more people are watching videos online. Show up for them!)


Another new channel to consider is audio advertising. People are streaming music and podcasts on the go, at any time of day, so it's an effective medium to engage users.
We are not saying you should stop running Facebook ads. In fact, many brands might start pulling out their budget on Facebook due to seeing a drop in sales due to the iOS 14.5 update, and that's when you're likely going to find lower Cost-Per-Click (CPC) and Cost-Per-Thousand-Impressions (CPM), which is when you should strike!
Diversifying your ad channel portfolio will help you discover places to reach audiences you've never thought of before.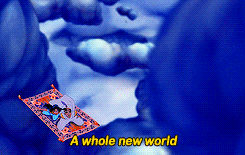 Here is a comprehensive list of advertising channels to choose from, which breaks down the user demographic and advantages of each.
Time to Elevate Ad Strategy
Wishpond unveiled that a retargeted ad's Click-Through Rate (CTR) is 10 times higher than a usual display ad.
Yes, losing a portion of users to serve retargeting ads isn't ideal. However, this gives all advertisers a chance to reflect and review current strategies and targeting criteria.
We know our target audience. It's not that they suddenly dropped off the face of the Earth. They're still there; it just means you may need to update the way you reach them! Note, it's only a portion of people who are iOS users.
Take a good look at your brand's digital marketing Customer Journey. In the previous section, we recommended considering different channels to extend your reach. Are the touchpoints you have still accurate? Should you add in more to anticipate micro-moments? Or optimize your existing touchpoints to gather more accurate first-party data?
During this iOS 14.5 update, many people shared experiences of noticing their ad performance dropping significantly and raising the concern with their marketing agency. The marketing agency then said, "Oh yeah, it's probably because of the iOS 14.5 update", without offering a head's up or suggesting solutions. That can be frustrating as they're supposed to be your strategic partner!
Big changes like this in the industry are undoubtedly intimidating, but it's as an agency, it's our responsibility to be nimble on our feet and educate the client while providing peace of mind. Even if it's finding a temporary workaround goes a long way when it comes to customer service.
At War Room, we were able to have a rather smooth transition into iOS 14.5 and many ask…how?
We had to be proactive. We notified our clients weeks ahead of time that the iOS 14 change will be coming, letting them know what our game plan was and providing them a list of what they would have to do to prepare for it.
We can't give away our secret sauce, but here are some quick tips:
Take a look at your audience lists
Embrace First-Party data
Have a dedicated Facebook Account Representative (not all agencies do, and it's nice to have someone on the inside providing additional guidance)
Don't be afraid of trying something new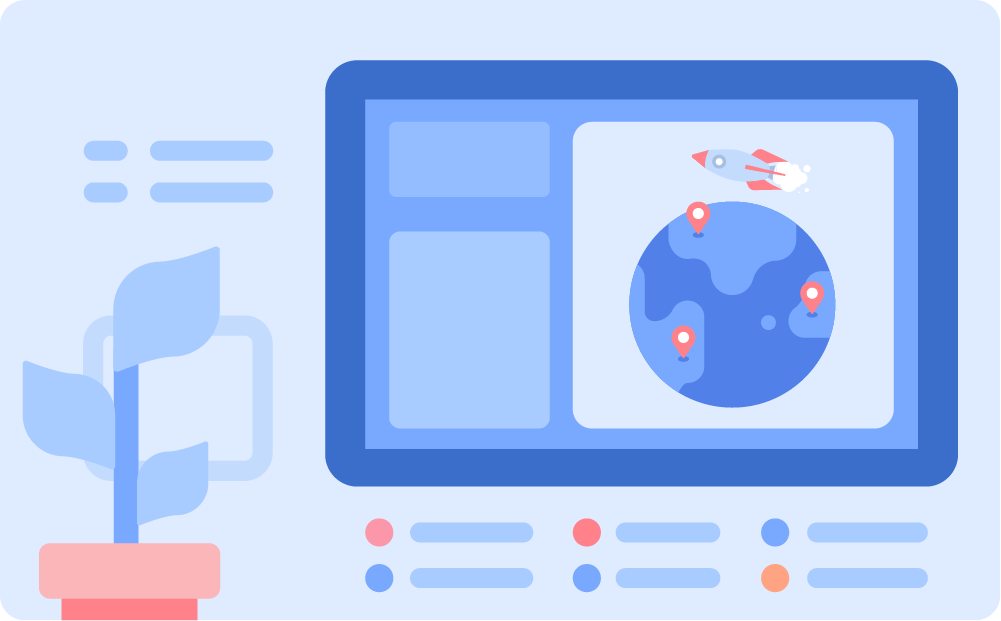 Just like running PPC ads, with ad strategies, you can't just set it and forget it–depending on competitors and trends, you should constantly be reviewing and optimizing. Now is the time to think about stepping up with your ad creatives. Think about how to capture attention! Perhaps instead of a static image for your banner ad, try swapping in an animated one. The best way to bounce back is to be flexible. So try different things and experiment! The worst thing you can do is stay still and expect your existing strategy to keep working. Forget about iOS 14.5. What about iOS 15 (coming in Fall 2021), 16, 17, or…64?! What if Android also decides to make a revolutionary move? Now is the time to get your digital marketing team together and go over these questions:
What are we doing currently?
What is working?
Where are areas we can improve on?
What has been affected by the iOS 14.5 update?
What can we currently do within our power to mitigate this impact?
What has been on our radar that we wanted to try but never have?
What are other best-in-class experts doing? How can we be like that?
What are some resources we can look to stay up to speed with these changes?
Is our Customer Journey map updated to reflect the iOS 14.5 change?
At a minimum, your team should be getting together once a month to discuss the latest industry trends and changes and discuss what actions to take so you won't feel blindsided or panic about upcoming changes.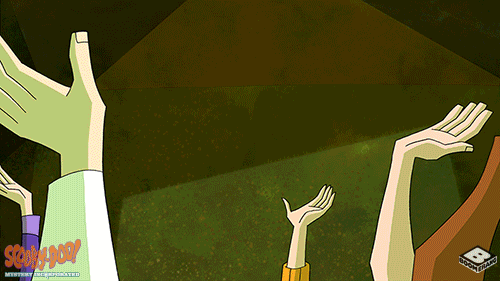 All in all, we feel optimistic! Apps and platforms are seeing the value of integration and providing a more seamless customer experience. Once we as brand advertisers also update our campaigns and strategies, we'd be ready to adapt quickly in the future.
Digital does not stand still. If we, as brand advertisers, do, we'd fall smack dab on the floor. Pull up your shoestrings and keep your chin up! Keep observing, learning, and adjusting.
Subscribe to our newsletter to get weekly resources & news of digital advertising!
Say hello to customized advertising strategies that convert.
Get in touch with our programmatic experts today!