When was the last time you felt inspired?
It should be the last day you went to work, as far as we're concerned.
Get ready to bang the gong! We tackle complex challenges, work hard, high-five and celebrate the little wins. As children of the web, joining our digital playground means that work feels like play when you are truly passionate about your craft. If you're driven, dedicated, and being at the forefront of digital in an innovative space with a tribe of amazing co-workers speaks to you – then you've found the challenge you've been searching for.
The gorgeous office aesthetic, bottomless coffee and adventurous staff weren't the things that hooked me (although they were added bonuses!).
The War Room team truly has a heart for maintaining quality in every business process. I respect that so much. I was trained to value client work by doing even the smallest tasks, from scheduling to reporting, with precision and excellence. I am grateful for the rigorous environment in which I was able to learn and be challenged.

Perks of Being a War Room Team Member

COMPETITIVE SALARY
We're flexible, transparent, and competitive against industry benchmarks for our staff salaries. We value your skills and experience and believe your salary should reflect that.

PET FRIENDLY
Calling all animal lovers! Our office is not only dog-friendly, we also foster kittens sometimes too. Pet cuddles boost our morale, so bring your best furry friend to work!

100% PAID HEALTH
Life happens fast: so do cavities. That's why we offer 100% paid health benefits covering MSP and extended medical, dental, and more. #treatyourself

A-TEAM
We're open, we're honest, and we're firm believers of ideas coming first – not egos. We believe in clear lines of communication and a culture that champions creativity and growth.

CENTRAL LOCATION
War Room is located just steps away from multiple Skytrain and bus transportation hubs by Main Street. Whether you walk, bus, bike or drive, it's a convenient commute.

EMPLOYEE DEVELOPMENT
We provide the resources and environment you need to grow in your field. Everyone has different conditions and requirements for career development.

VACATION AND TIME OFF
We happen to think R&R stands for "Rest & Results." We believe it's important to have time away from work. We all need to relax, rejuvenate, and connect with family and friends. 

SUMMER HOURS
Everyone deserves to hit the reset button at the end of the week and come back to your work feeling refreshed and invigorated.

CASUAL WORK ENVIRONMENT
We're fluid and flexible with our ideas, so we believe our clothes should be too. Wear comfortable clothing that allows you to think, move, and work best in your role.

TEAM EVENTS & PARTIES
We work hard and play harder. We cordially invite you to all of our team events. We're a tribe here at the War Room, so we celebrate, laugh, and grow like one.

SWISS COFFEE MACHINE
What would we do without coffee? Luckily, our office has this fantastic push-button machine that freshly grinds beans, makes over 12 types of coffee, and keeps us sane.

OFFICE SNACKS
How else would we fuel the madness that happens in the War Room? We keep our fridge and pantry stocked with options for all dietary needs.
Our Hiring Process
What's Next? Here's How it Works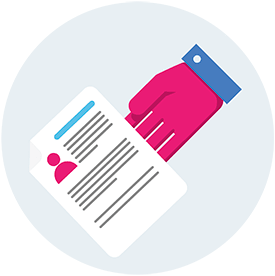 Submit Your Resume
We've read a lot of resumes over the years. We've read a lot of cover letters, too. In reality, we're looking for someone with the right skills and the right personality to drive results for clients and mesh with our collaborative culture.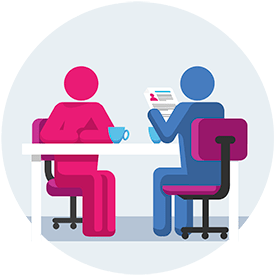 Learn About You
Are we a great fit for you? Are you a great fit for our culture? Interviews are usually one-sided, so we choose to schedule a few conversations with our staff to have a back-and-forth dialogue with you about a mutual fit.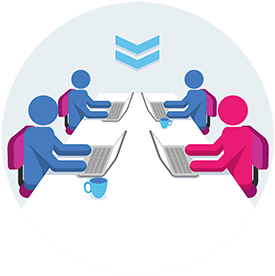 Meet The Team
We invite you to our office to meet our staff in-person and begin a trial paid work week to see how we work together (and to have you test out our awesome push-button coffee machine. Did you see the perks above?).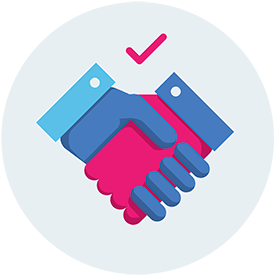 Receive Job Offer
If the stars align and we are a match made in programmatic heaven, we will reach out with a formal job offer within the week, with the next steps to get you officially situated at The War Room.
Careers at War Room
Current Available Positions