When you first enter a website whether on your desktop or mobile phone, you are almost always likely to be welcomed with a pop-up window that is asking for you to agree to the website's use of cookies and also have a link to their company's Cookie Policy.
Yes, we will be talking about cookies today. Not the delicious, gooey kind, but cookies that we interact with on the internet, almost on a regular basis.
You might have heard, or are just learning that Google is planning to phase out third-party cookies completely in the next two years.
Editor's Note:
Google's decision to remove third-party cookies will directly impact advertisers within the ad tech space. Advertisers get cleaner, more accurate data and users get more privacy — it's a win-win situation for everyone!.
How does this impact internet users? What about programmatic advertising?
What can your business do to adapt to this change?
In this blog, you will learn:

Let's take a walk through and get a better understanding!
Why is Google Phasing Out Third Party Cookies?
Now we know the differences, let's take a look at why Google wants to phase out third-party cookies.
In January 2020, Google announced that they will be phasing out third-party cookies completely in the next two years. This isn't a sudden decision on a whim.
Remember the Facebook drama in 2018 with Cambridge Analytica mining and selling people's data without their consent for political advertising?
User data and privacy have since then become a concern for many internet corporations. Apple's Safari has Intelligent Tracking Prevention (ITP) and Mozilla Firefox has Enhanced Tracking Protection technology in place. Having these measures in place means the browser prevents advertisers from tracking user's internet habits.
Firefox even highlights this function as one of their biggest differentiators:
Google announced that their intention is to phase this out by 2022. This is a trend these corporations are implementing for ethical reasons. In their own words: "Users are demanding greater privacy–including transparency, choice and control over how their data is used–and it's clear the web ecosystem needs to evolve to meet these increasing demands…We believe that we as a community can, and must, do better.
Google consists of 60% of global browser market share and this is why they will be taking their time to best plan out the scope of change and implementations.
They had proposed an alternative to third-party cookies, called the "Privacy Sandbox". The function would be to move and store all user data into Chrome's browser. This means that data is stored autonomously into the device. Experts say this could be the new golden standard for privacy.
What Will Digital Advertising Be Like Without Third-Party Cookies?
Marketers and companies alike are predicting this to completely overhaul the online advertising world as we know it, some even call it the "
cookie apocalypse
"!A lot of online advertisements' infrastructure is based around cookies. It's how most businesses and advertisers collect data, track and retarget consumers, which may impact their line of sales. So this shakeup definitely calls for brainstorming of a new approach and strategy.However, it's important to note that yes, even though some aspects of marketing and advertising will be impacted (specifically audience-targeting), the majority of marketing tactics will remain the same.Being in business, it's exciting to take on new challenges and work on overcoming obstacles. Don't worry, you are not alone. Because of this change, the 
Interactive Advertising Bureau
 (IAB) is spearheading "
Project Rearc
" which calls for the online advertising community to work together to re-architect the digital marketing industry in a post-cookie world.You might have heard of the IAB as they are the global trade organization in digital advertising, which introduced in 2018 and enforces the 
General Data Protection Regulation (GDPR)
.Not only that but there have also been new acts and laws bought in since then to help with data protection. The
NY shield act
has been a useful contributor toward protecting New York residents and the data they provide to businesses.The SHIELD act or otherwise known as Stop Hacks and Improve Electronic Data Security Act was bought in and became fully enforceable in March 2020. It imposed greater data security requirements for companies that collected information on NY residents and has helped provide better overall breach protection for these residents in particular.Like GDPR and many other data regulations put in place, SHIELD ensures all businesses are compliant in handling data correctly to avoid security vulnerabilities. The act itself has a number of requirements and bolsters the existing laws in place surrounding data protection.Not only that but there are a number of administrative, physical, and technical safeguards requested for businesses to have in place.Though we don't know what the landscape will look like yet, transparency will allow for websites to establish more trust amongst their visitors and internet users will feel safer as they browse. We'd like to think that sounds optimistic!
How Does This Impact Programmatic Advertising ?
Programmatic advertising relies on first and third-party cookies to gather data on consumer behavior to select the most relevant ads to the right people. It's a data-driven business, so the concept of "no cookies" is quite daunting at first glance. The reason is because advertisers need consumer data to analyze and create more meaningful advertising experiences and bridge connections between brands and consumers.
In the digital marketing industry, we always need to be on top of our game, keeping an eye out for any algorithm updates in the near horizon and to be resourceful and agile as we navigate through new changes.
It's great that Google has given us a two-year head's up so marketing agencies like ours can plan, strategize and implement. It's all about pivoting!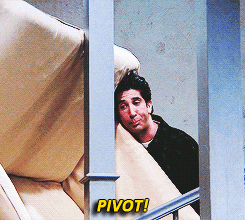 Remember everyone thinking 
AdBlock
 would be the end of online ads back in 2013?
It didn't! In fact, spending on programmatic advertising had tripled the next three years after that and it is predicted that worldwide programmatic ad spend is to hit $147 billion by 2021. The ad tech industry is resilient and resourceful.
Google had stated that they will be collaborating with advertisers, businesses and developers to test out new implementations when it comes to ad measurements and selections etc to build a more trustworthy internet experience for all users. 
From the information we have currently from Google, we've identified a few advantages of a cookie-less world.
With the whole industry working together, it wouldn't be hard to find alternative solutions to replace third-party cookies that are much more privacy-compliant.
As mentioned before, Google's proposal of Privacy Sandbox will be used by Google Chrome to store user-generated data specific to their device. This means the data is going to be even cleaner than before. Also, it is supposed to allow ad tech companies to collect user-behavior data on a general level, meaning individuals users get more anonymity when it comes to the data ad tech companies can see. Advertisers get cleaner, accurate data and users get more privacy — it's a win-win situation for everyone!
We will also continue to do what we've been doing best, such as:
Streamlining the Ad Buying Process: We're still cutting out the middleman of the ad buying process and offering clients transparency and abundant selections.
Delivery of Contextual & Relevant Ad Creative: Teams will continue to craft compelling content for landing pages, websites etc to create more meaningful experiences for consumers.
Consumer-focused Branding: We find consumers tend to connect and engage with a brand a lot more when the content speaks directly to them and address their pain points while establishing trust.
…and so much more.

There is a reason why 70% of global display ad spending is programmatic. Don't worry, programmatic advertising isn't going anywhere.
What this change means for programmatic advertisers like War Room is just that the delivery process is going to require some re-maneuvering. It's completely manageable as Google has been transparent and educational so far, so we actually feel excited about the new change as we believe it will elevate both the advertiser and consumers' experience!
How Will This Impact Your Business and Advertising?
Because the way consumer data is collected and utilized will be revolutionized, you will see an immediate change in ways marketing campaigns are targeted and run. But fret not, because Google has given us a two-year head's up, there is time to find alternatives.
Hubspot says aside from leveraging first-party cookies, contextual advertising may be back in fashion. This means the shift might be from solely focusing on targeting to putting in the effort to better establish rapport with consumers.
Consumers will value transparency, privacy and personalized advertising. How can we better serve them? Take a look below at some tips to get your business prepared for this radical change.
What Can You Do as a Business to Navigate This Change For Now?
Continue to Leverage First-Party Cookies
Advertisers and businesses can continue to leverage first-party cookies. Basic information like language preferences, country of origin etc all still allow you to get an understanding of where your audience and consumers are. Continue to utilize tools like Google Analytics and take a look at how your company can best elevate the user experience!
Utilize Dynamic Ads in Digital Marketing
Earlier, we had mentioned that the trend seems to be to start exploring more-personalized ads to your audience. Utilize dynamic ads to target different audiences, do your research and show that you know your market and address pain points that may differ from group to group. This is the easiest and currently available way to have your digital marketing campaigns and landing pages come across as local and familiar to your audience.
What is War Room's Take on This?
What is War Room's Take on This?
People want transparency, honesty and choice when it comes to their online experience.
Advertisers want to have more accurate data on consumer behavior so they can create more customized, meaningful ad creatives to serve the public. This is why Google is following in the footsteps of Safari and Firefox in removing third-party cookies in 2022.
Google will be implementing tools like Privacy Sandbox to become more privacy-compliant. This will let Chrome store device-specific user-generated data. This means that ad tech companies will collect user-behavior data that is cleaner and more accurate, while users get more privacy. It's a win-win situation!
Programmatic Advertisers like War Room are going to continue to do what we do best, while also staying informed of the newest algorithm changes and implementing best practices. Such as:
Simplified ad buying process for clients to have more choice and transparency
Creation of contextual ad content & dynamic landing pages for a better consumer experience
User-centric branding to establish trust and create connection with consumers
Programmatic advertising will need a little maneuvering in tactics but we are excited for this brand new challenge! 70% of money spent on display ads worldwide is programmatic in 2020, so don't worry, we're here to stay.
First-party cookies are for companies to better streamline and elevate user experience on their website.
Third-party cookies track user behavior and habits and allow for marketers to retarget relevant ads to people, even if they're no longer on the website.
The Interactive Advertising Bureau is rallying up a community amongst the ad tech industry so we can all work together on coming up with new, alternative ways to target different audiences and demographics. After all, marketing is forever changing.
So, thanks, Google for the two-year head's up!