Marketing Strategies For Digital Success
Digital marketing encompasses so many strategies. Here are the ones that matter the most.
Digital marketing is creating, implementing, and managing a digital strategy to achieve business objectives. It encompasses all aspects of marketing, from planning and execution to measurement and optimization.
Every business is different and will require a unique approach to achieving success. However, there are some general concepts that every business should embrace to thrive in the digital age.
Successful companies use digital channels to reach customers and technology to automate their processes. They also have a clear strategy and focus on their goals. Individuals who want to succeed in the digital realm must follow some principles. In this article, we will talk about channels that can help your marketing succeed.
Most strategies mentioned in this article are fundamental, whereas some are nice-to-have. Some might work better for specific industries, others might not, so think about your brand as you read through this blog.
Fast-Loading & Optimized Website
Websites with fast-loading page speeds are essential for digital marketing success. Visitors will spend more time on your site if it loads quickly, providing a smoother experience.
A slow-loading website can cause visitors to leave immediately before you even have a chance to engage them. Here are a few tips for making your website load quickly:
Image optimization
Ensure your website's images are optimized for high-resolution displays. This will save bandwidth and improve the overall presentation of your site. We like using TinyJpg or WeCompress!
Use a Proxy Server
Many things can be done to improve the website's load time. One of the simplest and most effective ways to speed up a website is to use a proxy server. By using a proxy, the requests from the user's computer are redirected to the proxy server, which sends the request on behalf of the user.
This can significantly reduce the time it takes for a website to load. There are many different types of proxies available; you can find free proxy lists online. So it is essential to find one which will work best for your site.
Minimize the number of redirects on your site
Redirects slow down the loading process and confuse users trying to navigate your site.
Use caching plugins
One of the quickest ways to speed up a website is by using caching plugins such as W3 Total Cache or WP Rocket.
Here are some more tips on how to optimize your website for a better user experience.
Search Engine Optimization (SEO)
SEO is the practice of improving a website's ranking on search engines. Ranking on search engines is essential for both online and offline visibility. As a business owner, you want your website to rank high on search engine results pages (SERPs), so people can find you easily.
Businesses can use several different SEO optimization techniques to improve their ranking. Some standard methods include keyword research, on-page optimization, tagging and linking, and backlinks service.
Keyword research is essential for optimizing your website for SEO success. You need to know what keywords your potential customers search for on Google and other search engines. This information can be found using Google AdWords Keyword Planner or conducting a competitive analysis.
On-page optimization ensures your website content is well written and optimized for SEO.
Creating backlinks for your website is a valuable way to improve your digital marketing success. Backlinks are essential for SEO and can help you rank higher in search engine results pages. The quality of your backlinks is crucial—make sure you choose links from high-quality websites.
Social Media Presence
With social media, people engage with brands directly, share content and buy products after seeing it online. A social media presence can have a measurable impact on consumer behavior and customer satisfaction.
Facebook, Instagram, and Twitter are staples for most businesses. LinkedIn is a must for B2B businesses. eCommerce brands might utilize Pinterest or TikTok as well.
All social channels offer advertising options too! Whether it be to get more page likes, drive traffic to your site or fill out a form, they are great options to promote your brand.
It's critical to pick the proper channels relevant to your brand and audience. For example, if you work in elder law and your target demographic is seniors, perhaps TikTok isn't a channel for you. Unless—your strategy is to connect to grandchildren of seniors who might need elder law services, that angle might work!
Speaking of the new channel with all the hype, TikTok enables you to create short videos that are entertaining and easy to share with others.
Your social strategy should tie in directly with your content, email, and paid ads, which we will touch upon later. Using a multi-prong approach will help you craft social content that truly resonates with your audience.
Digital Paid Advertising
Strategies we mentioned in this blog, including having a fast-loading website and Search Engine Optimization, contribute to driving organic traffic, which is vital to any marketing strategy. However, investing in paid advertising gives your marketing efforts extra "oomph".
Consumers spend more time online through their phones and devices, which was a big driving point in businesses shifting their marketing focus online. More companies have been moving their advertising budget away from traditional media such as TV and radio and investing it into digital media, like Youtube or Spotify ads.
There are plenty of advertising channels to choose from. Still, we always recommend Paid Search (PPC), social media (typically Facebook), and a minimum of other channels, such as Display or video. Paid ads are powerful because they place your brand in front of consumers looking for what you offer.
When it comes to digital advertising, it's essential to know your target audience and customer journey. Next, you need to figure out what performance metrics to track.
Here are the six most important ones: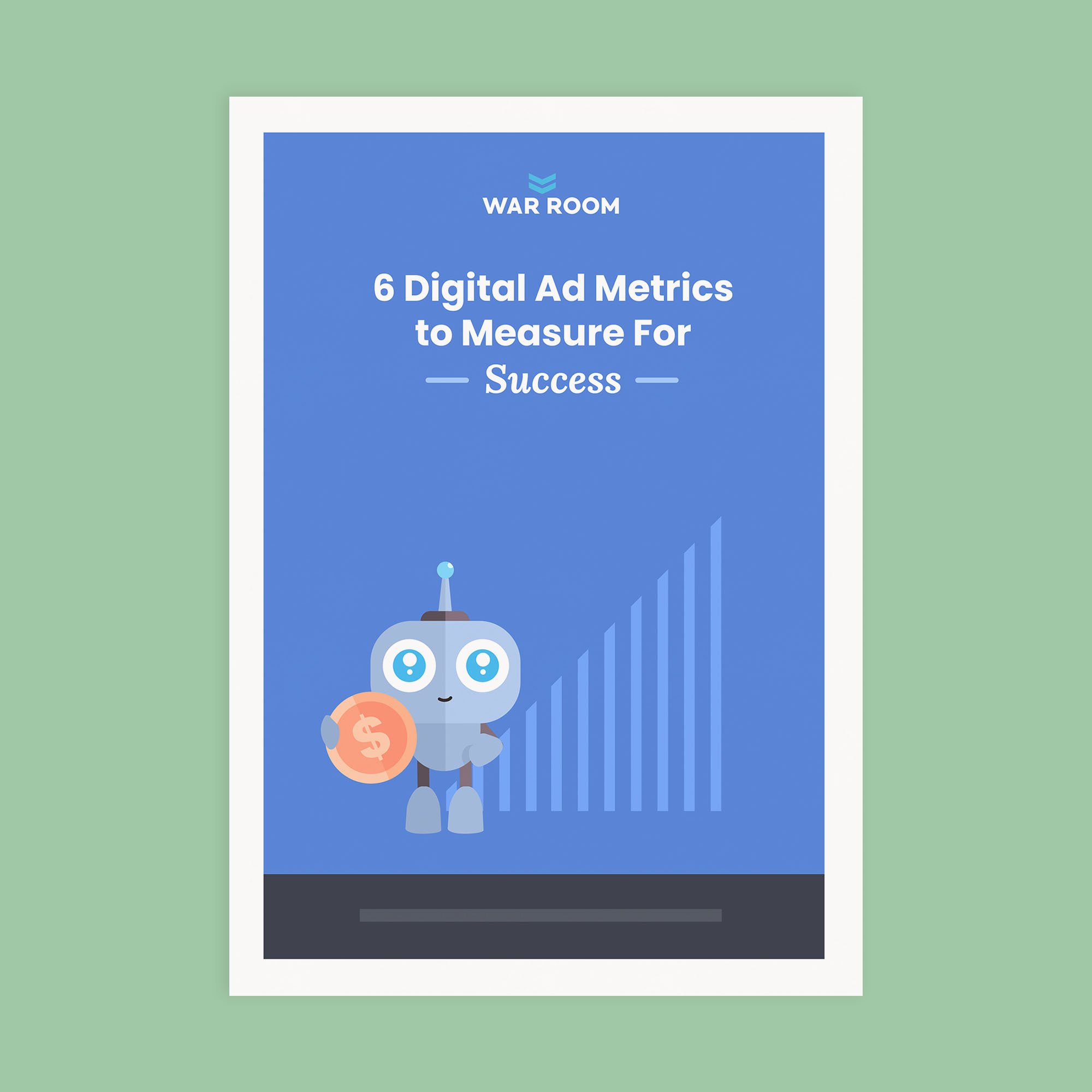 If you don't have an in-house paid ad specialist, consider partnering with an advertising agency. They will help you with the campaign setup, data tracking, and ad performance reporting. Consider them an extension of your team.
Here's a great resource on if you need a marketing agency or ad agency.
Content Marketing
Content marketing is a powerful factor for digital marketing success, especially regarding organic traffic and lead nurturing. When brands provide valuable, interesting information, it helps create and maintain customer relationships. Content needs to be well-written and informative to be successful. You should also update it regularly with up-to-date information to keep the audience interested.
A good content marketing strategy includes creating blogs, and resources (like e-books) that provide helpful information and insights about your business.
Track keywords and SEO rankings to measure the effectiveness of your content to ensure continued success. Use tools like Google Analytics to track engagement levels and see which pieces of content are most popular among your audience.
Check out our blog for tips on creating content that supports your business goals.
Email Marketing
Email marketing is a powerful practice to connect with customers and boost your business. You can use it to communicate with current or potential customers and drive traffic to your website or blog. There are several things you can do to make email marketing successful:
Choose the right email templates
Make sure your emails look professional and match the tone of your brand. Use catchy titles and images that will capture attention. We love Mailchimp's guides.
Create targeted content
Tailor your messages to specific customer groups (e.g., new subscribers vs. returning customers). This will help with conversions.
Follow industry best practices
Look up what the emailing frequency is like for your industry. What is the benchmark for Open and Click Rates? Continue to hone your email craft and create emails people want to open and read.
Measure results regularly
Track how many subscribers you've gained, what kind of open rates you have, and how many clicks on your links result in conversions. Use these insights to improve your email marketing strategy accordingly.
Affiliate Marketing
Digital marketing is how businesses can increase visibility online. Affiliate marketing is an excellent way for businesses to tap into this audience, allowing them to partner with other companies to promote their products and services.
You will need to create an effective affiliate program. Then, set up proper tracking so you know how much revenue your partner affiliate marketers generate.
Influencer Marketing Hub's "Ultimate Guide to Affiliate Marketing: Beginner to Advanced" is a great starting point.
Podcasting
Podcasting is a great way to share your message with a broader audience, and it can be an effective way to market your business. By creating and distributing your own podcast, you can grow a loyal following of listeners who will want to hear about your latest news and updates.
You don't need any special equipment or programming skills to start podcasting – all you need is a microphone and some audio editing software. Once you have started recording, producing a high-quality, informative, entertaining show is important. Anchor is a great tool to use that's free and makes publishing podcasts easy.
There are many different ways to market your podcast – from paid advertising on social media platforms to content marketing efforts focusing on building relationships with potential customers. Whichever approach you choose, ensure that it supports the overall goal of promoting your show and increasing revenue growth for your business.
Podcasts take time and effort to write scripts, record, and edit, so it's more of a nice-to-have channel. Still, it's worth considering if you have the capacity and interest!
If starting your own podcast isn't viable, see if there are opportunities to star as a guest in a podcast popular with your target audience. That would help with your brand exposure too.
Audio advertising could be another great alternative if you're still interested in promoting your brand in podcasts or on music streaming platforms.
A purposeful sales and marketing strategy can help your organization achieve digital success. With this information in hand, you can pick and choose what is relevant and applicable to your brand! These tips can foster better customer relationships, gain brand awareness, and ultimately grow your business!
Subscribe to our newsletter and learn how to make informed marketing decisions today!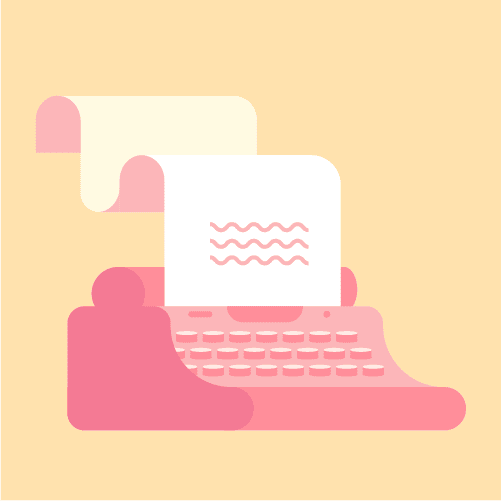 Subscribe to Our Newsletter!