Content is one of the most important things brands need to thrive in the digital world.
It helps companies in different ways, such as building trust, increasing brand awareness, driving website traffic, and even generating leads. In this digital world, content has now become more crucial than only a marketing tool.
Brands need to develop high-quality, unique, and engaging content regularly. Otherwise, they can be left far behind their competitors in the race to attract more consumers and convert potential customers into paying clients.
However, creating content isn't enough; it should be engaging, informative, entertaining, unique, and resonating with the targeted audience. Otherwise, it will be lost in the sea of already developed content over the web.
Also, the content you generate is useless if it doesn't pay you back with a higher ROI (Return on Investment). That is why, as a business owner, you must know how to create content that can assist you in achieving your selected goals.
So, the question is, how to create lucrative and money-making content? This article will answer the question. Let's dive in!
Editor's Note This will be a living document and we will continue to add more tips along the way.
Develop Content that Your Audience Needs
Content marketing plays a huge role in achieving success.
Recent data shows that 71% of content marketers have seen content marketing grow in significance in the past year, where 40% of marketers have a well-documented content marketing strategy.
Additionally, 78% of content marketers reported that their organizations plan to invest or continue investing in video, with 48% of marketers having a monthly budget of up to $5000 dedicated to content marketing.
Many brands focus on their goals instead of their audience's needs. They only create marketing copy to sell their products or services. However, consumers don't necessarily want to see this type of content all the time. Most prefer informative content over marketing one. So, you need to strike a balance between creating content that informs and offers value with effective content that sells.
Analyze what your target audience is looking for and focus on providing the answers to their queries. Think about where they are in the customer journey. This will establish trust, which will help make them more receptive to the solutions you are offering. So, first and foremost, never forget your audience's needs, and pain points!
Use the Appropriate Language
While developing content, you must use appropriate language that your targeted audience understands. For example, the way you write for a Gen Z audience would probably be very different than writing for scholars. Select your word selection carefully, and make sure it flows well. We always recommend positioning yourself as an expert and thought leader in your industry when you develop the content.
You need to try and grip their attention quickly, and have a resonating voice, or else they will tune out quickly and hop over to your competitors' content that may be more up their alley!
Focus on Providing Information
Whenever consumers click on a blog, video, or podcast, most probably, they are looking for some information they don't have. So when you're creating content, you should welcome them with some unique information or data that can fulfill this need. Once they find your content informative, they will visit you again and again (and even sign-up for your newsletter!). That's how you can grab their attention, win their trust and encourage them to buy whatever you sell, whether it is an idea, service, or product.
For that purpose alone, you should put time into researching the selected topic. Content backed by solid research encourages readers, viewers, and listeners to share it over multiple platforms. That's how you can also reach a wider audience through owned and earned media!
Reproduce the Most Liked Content in Your Niche
This is one of the content marketing techniques that marketers use, specifically for generating SEO content. When you research what kind of articles you published and what type of response they get, you will reach some articles that got a huge appreciation from everyone. Use those topics and your favorite tips for creating your own article. To make the process more efficient, consider the help of a rephrasing tool.
A paraphrasing tool will help you recreate it in the least possible time by using more appropriate words and terminologies. Furthermore, some rewording tools also recreate the sentences and make them more engaging and attractive that the audience loves to read.
Of course, you need to give it that human touch, be sure to grammar check and ensure it flows well, ensuring it's different enough from the original source. Some tips for doing this include:
Rearranging the tips
Breaking down content into bullet points
Add images or infographics to spruce up your content
Using the AI Image Generator from PicsArt, you can quickly generate unique images to add to your content. This tool offers a wide selection of stock photos and illustrations that you can customize with text, logos and more. With AI Image Generator, you can create stunning visuals with ease.
Source rephrasing content for multiple different articles you like that cover similar topics
So, assistance from a smart tool combined with your business mind means you're more equipped than ever to regularly reproduce the articles that have mass appeal!
All of your content is useless if it isn't unique. It doesn't matter what kind of content you are generating; if it has some kind of plagiarism, your content will backfire, especially when you are developing text-based content. That's why you should always check plagiarism in your content with a reliable plagiarism checker. If plagiarism is detected, make your content unique before publishing/using it.
Remain Consistent with Brand Voice and Values
Stay true to yourself. Even if you're working on content with rephrasing, you need to have it align with your brand voice – and be sure to stay consistent. It's how your audience relates to you and identifies your brand. So whether writing a blog, marketing copy, video, podcast, or ad, stick to your brand guidelines (unless you're writing for different target personas).
The script you develop, tone, and style you follow should evoke certain emotions. You can create your place in your targeted audience's mind by evoking emotions. Whenever they consume your content, they connect with every word, and that's your chance to leave a solid impact and achieve all of your business goals.
However, you should carefully design your content as there is a thin line between evoking or provoking emotions. Unless your brand is made to be disruptive and provocative! You must not cross the line as it could harm your overall brand reputation.
We like how Wendy's established a Twitter brand identity and voice that's sassy but not mean-spirited (it's humorous and entertaining):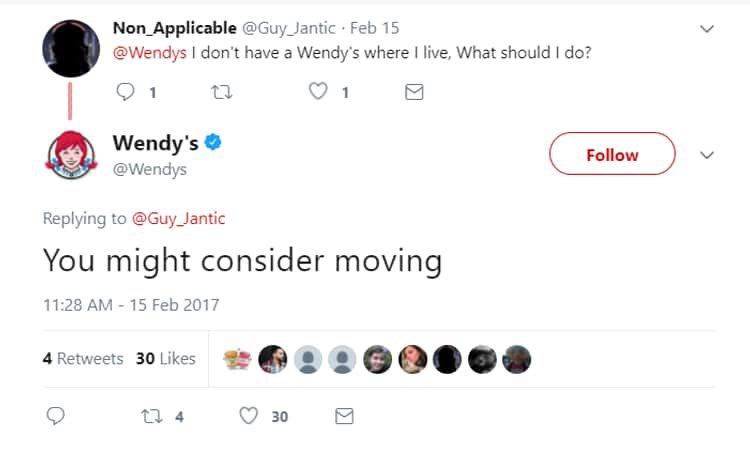 Check out our data-backed resource for power words that help you evoke emotions in your audience: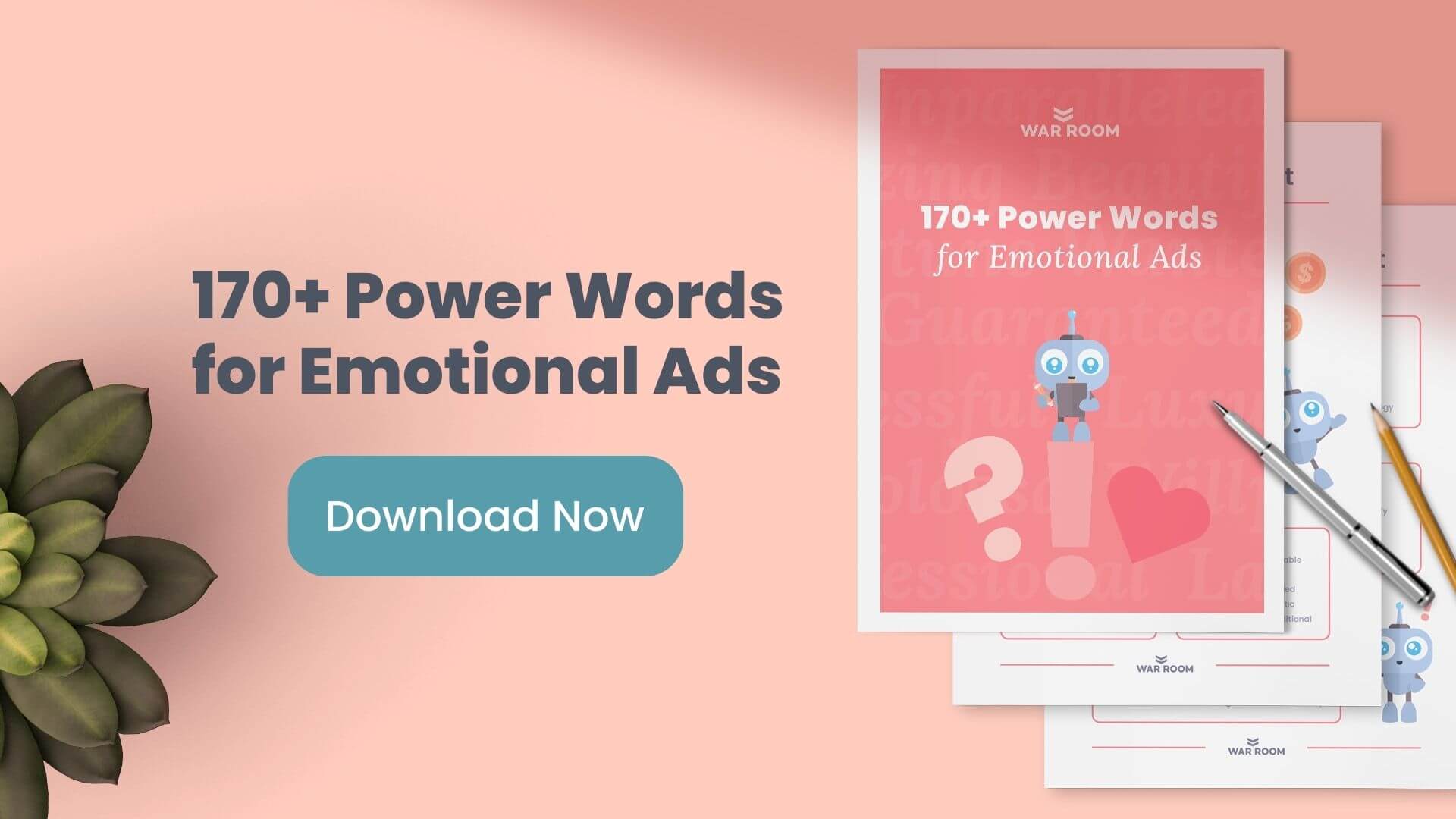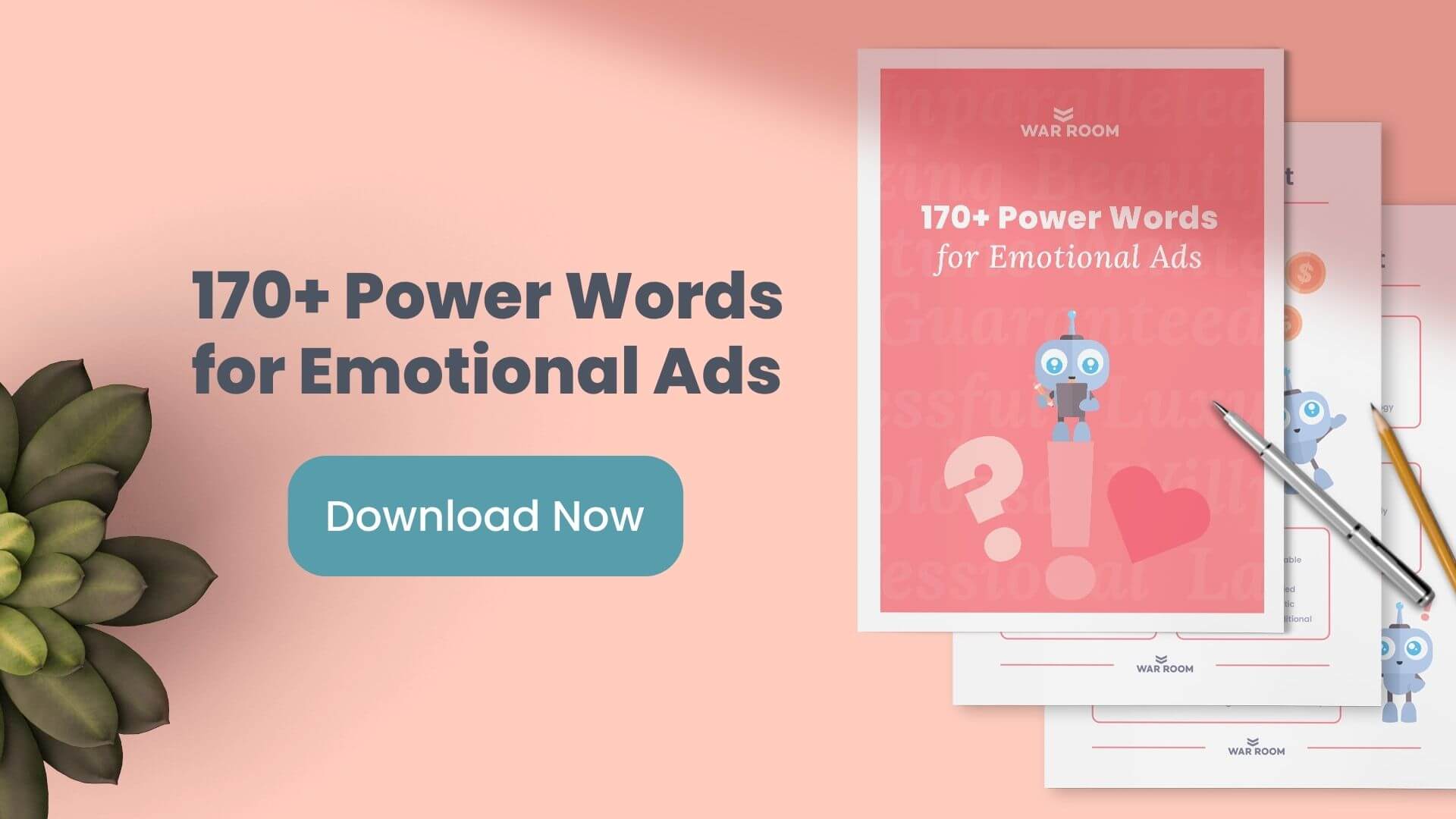 There you have it – some foundational tips on enhancing your brand's content to further drive your digital strategy and business goals. We will continue to add more practical tips along the way. Subscribe to our newsletter today for more digital marketing resources!
Say hello to customized advertising strategies that convert.
Get in touch with our programmatic experts today!