Display ads are the most common type of ads you see on the internet.
Today, we're sharing an overview of them. Here are the topics we'll cover:
Display Ads are image-based, banners displayed in designated areas for advertisements on websites, social media platforms, and apps.
Display ads cover a wide range of media, such as:
Text
Video
GIF
Audio
Static Images
HTML5
Flash content and more
Display Ads are usually found in the headers, footers, or sidebars and come in various formats.
Most Display Ads are charged on a Cost-Per-Click (CPC) basis, which means when someone sees your ad online and clicks it, you get charged the amount based on your bidding strategy.
The strongest suit of Display Ads is that they create demand and the feeling of need.
What are Display Ads Good For?
One of the most popular digital advertising formats is Paid Search. These answer the demand of consumers who are actively searching for a product or service.
Display Ads, on the other hand, are excellent at building awareness and driving engagement. People might not know they need your brand–yet! They are not proactively looking for you yet, but are likely visiting websites related to their interests or needs.
That is why advertisers love running Display campaigns: they can reach the right consumers at the right place and time and convey the immense value their brand has to offer!
Display ads are great for:
Retargeting
Brand awareness
Acquisition
Increasing:

Impressions
Time on site
Ad clicks
Website traffic
Landing page visitors
Conversions and more
Display Ads are usually found in the headers, footers, or sidebars.
Most Display Ads are charged on a Cost-Per-Click (CPC) basis, which means when someone sees your ad online and clicks it, you get charged the amount based on your bidding strategy.
The strongest suit of Display Ads is that they create demand and the feeling of need.
All Display Ads are image-based (static or animated), completed with text (such as taglines, Call-To-Actions, etc). They are distributed across websites, apps, and social media platforms. Let's take a look at the types of Display Ads there are available for brands to choose from:
These banner ads are fixed in nature and tend to broadcast the brand or products. These are the most common types of Display Ads you will find when browsing the internet in different visual measurements.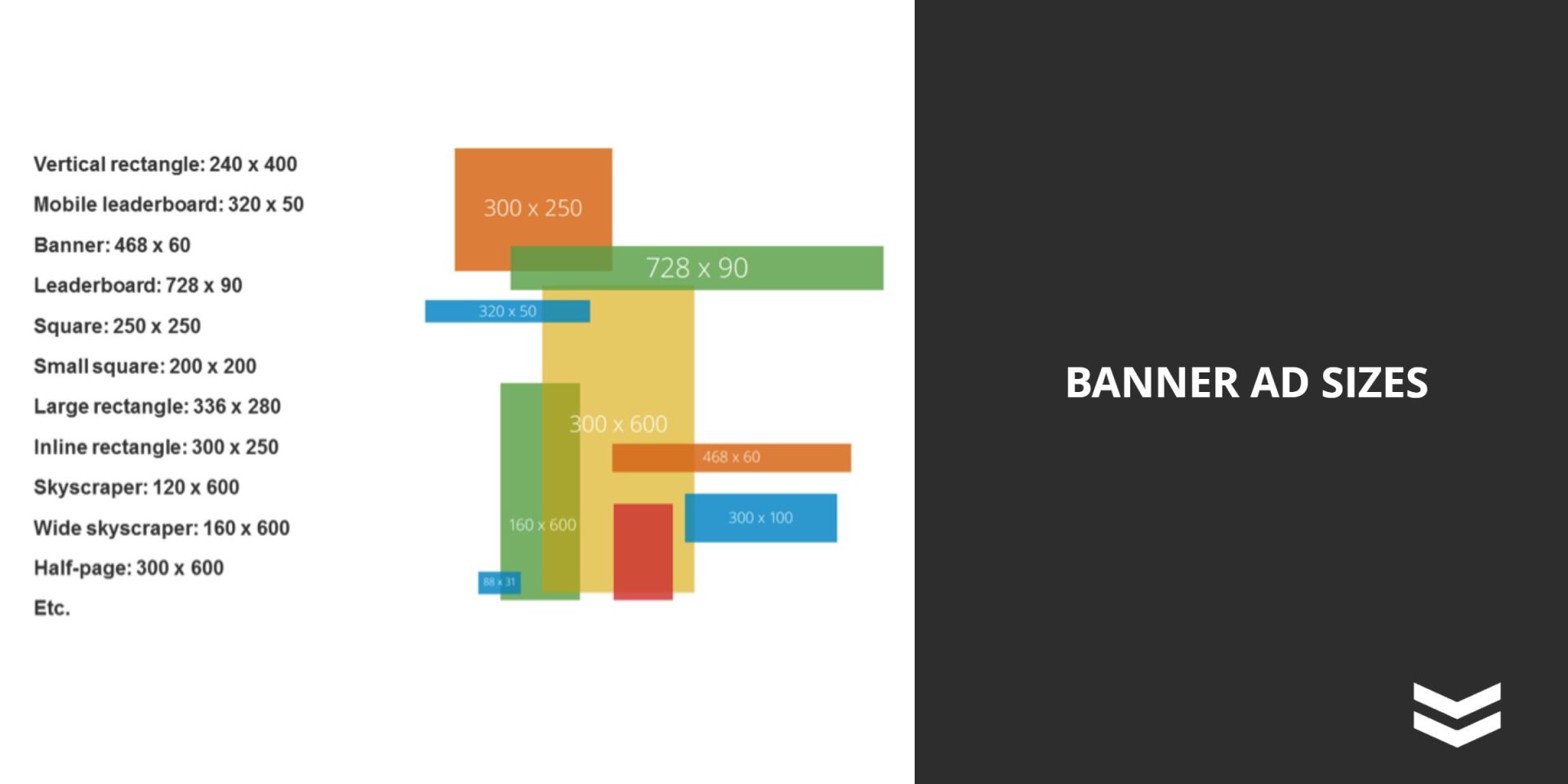 These ads pop-up on the fullscreen before the user is directed to the page they originally intended to. They usually appear in a mobile browser or within an app.
Brands use Remarketing Ads to target people who have visited your website previously. The main objective is to close the deal. The ad content is often personalized, for example, showcasing products from the online shopping cart where one did not complete the purchase.
Native Display Ads are made to fit into the design on the website they are on, typically an editorial setting. They blend in and offer the users a more seamless experience consuming content on the page.
Discovery ads are native ads that appear in
Google's Display Network
. It has an expansive reach of 3 billion users (Google and Youtube etc.) and uses targeting functions that dip into people's website history, previously-watched videos, downloaded apps, and map searches. By doing so, it exposes users to new products and services they might be interested in.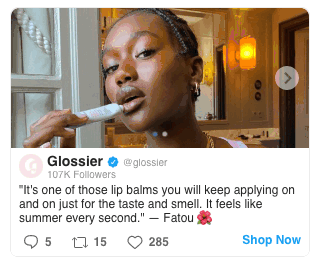 This is a new and exciting ad format that is exclusive for programmatic display. It takes existing social media posts and serves them around the internet as Display Ads. It saves advertisers time (not having to design new ad creatives), maintains brand consistency, and extends ad reach tremendously. See here on how to win big with Social Display Ads!
Programmatic Display Advertising
It is expected in 2021 that the total global spend on Display Ads to hit $204 billion, with $147 billion allocated towards programmatic display advertising. Why?
Because programmatic advertising is the smartest and effective way for brands to track ad spend and hyper-target their dream audience.
Programmatic eliminates the lengthy process of human negotiations for ad space and instead uses software technology to purchase digital ads.
The process looks like this:
You pick the space you'd like for your ad to show up on.
Your bid is entered against industry competitors.
If you're the highest bidder, your ad is then served.
Easy peasy, lemon squeezy!
According to Emarketer, programmatic display ad spending will take up 87.5% of the market by 2021. Programmatic is the future.
Why You Should Run Display Ads
Here are some useful statistics on Display Ads to persuade you:
of digital display ads in the US
are programmatic (2020)
increase in conversions are
seen in Remarketing Ads
of internet users are reached by
Google's Display Ad Network
Benefits of Partnering with War Room
Running programmatic Display Ads is an excellent way for brands to optimize digital ad spend.
Programmatic technology can target audiences granularly and serve relevant ads to them at the right place and time to sell more.
It's vital for a brand interested in investing in programmatic ads to partner up with the right company. They must have excellent technology, expertise, and cross-channel functionalities. Lucky for you, this is exactly what we do at War Room!
Cross-Channel Advertising
War Room is proud of its Cross-Channel Advertising functions (not many agencies can offer this). We connect brand advertisers with enormous ad networks. Your digital strategy may be multi-pronged, and we are here to connect them all. For example, you can exclude your Facebook leads from seeing your Google Display Ads to save money and consolidate leads.
Beautiful Reporting & Data Insights
We compile all the data that is measured and integrate it into our beautifully branded reports. Imagine data visualized as a story. Our Account Manager will then guide you through the data in an in-depth call, making it simple to understand. Knowing your numbers with analytic insights enables you to optimize your next campaign more effectively.
Expert Advice & High-Touch Customer Service
Our team will provide feedback if the opportunity arises on your ad creatives to ensure maximum potential and performance. With over ten years of experience in the advertising space, we are updated with the latest trends and best practices. Our high-touch customer service means we are here for you to answer questions with insight!
I have found War Room to be exceptionally strategic, forward-thinking and most importantly successful in exceeding campaign expectations. The initial account management experience to campaign execution is seamless. They walk you through every step, utilizing easy to use communication platforms. They are also diligent about reviews, timelines and deliverables. They are always eager to share insight and best practices. I am highly recommending War Room.
– Mike Macleod, Sun Peaks Grand
Say hello to customized advertising strategies that convert.
Get in touch with our programmatic experts today!
If you're looking for ideas or content to inform your programmatic ad strategy, or to justify moving to a new Demand Side Platform (DSP) for improved results, this post is a solid resource.The benefits of programmatic media buying for your brand.More specifically,...