Digital marketing encompasses paid advertising, design, content marketing, social media, PR, SEO…and so much more. 
Because of this, many brands need supplementary support for specific marketing needs, and that's where digital marketing agencies come in—to fill the gap and elevate your marketing efforts.
In 2021, we had the honor of being named one of Vancouver's Best Creative Agencies.
We would like to showcase some of the peers, and in our opinion, the best digital marketing agencies in Vancouver. We'll highlight their service offerings, specializations, a little more about them, and why we think they're great!
Here is the list in no particular order: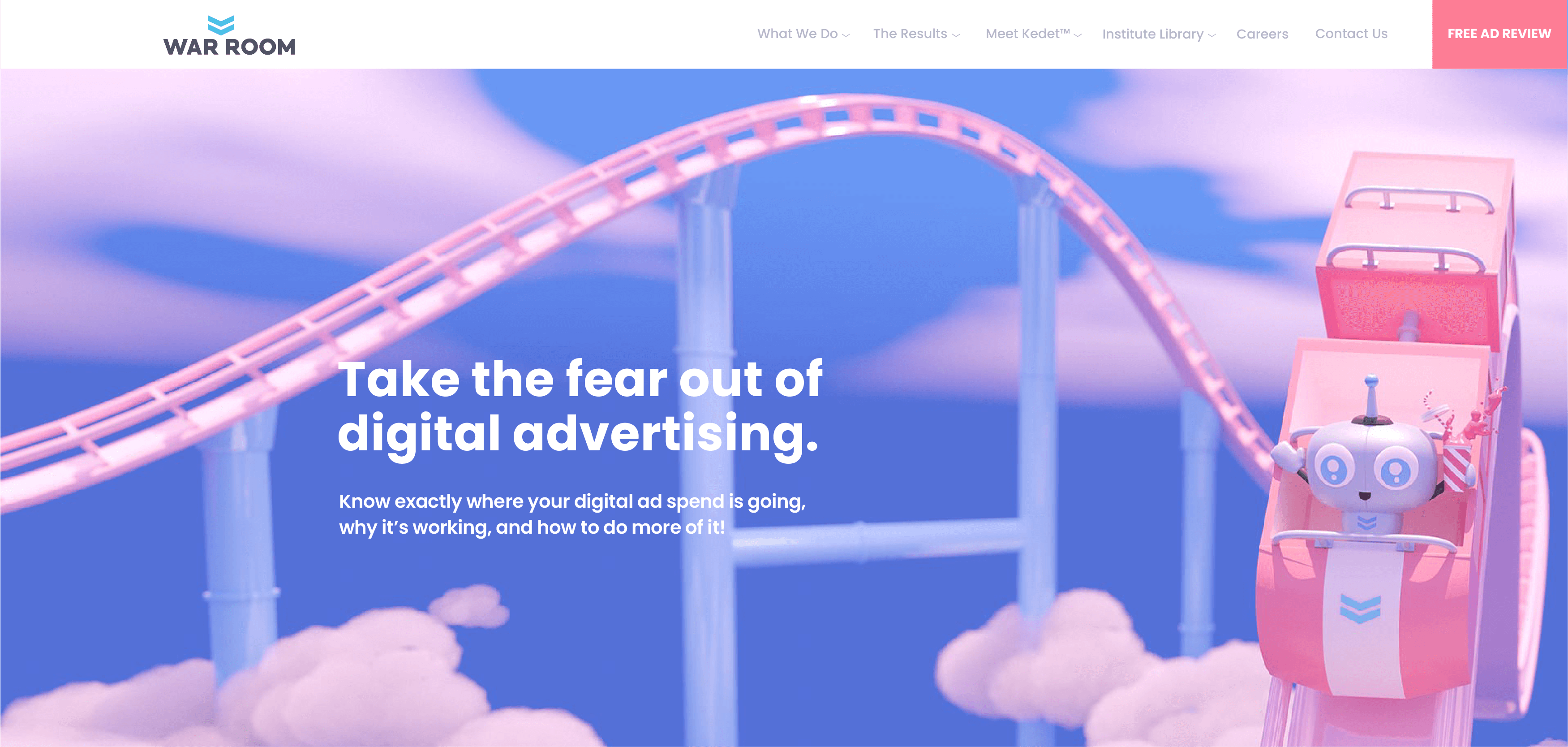 PPC (Paid, Search, Display, Native…) Advertising
Video Ads
Social Ads
Audio Ads
Digital Out-Of-Home (DOOH) Ads
Online Travel Agencies (OTA) Ads
Hotel / Metasearch Ads and more
Programmatic advertising
Hyper-targeting
Cross-channel
Physical visitation tracking
In-depth analytics
(
You bet we're gonna put ourselves on this list because we are proud of the work we do!
)
War Room had to find a way to stand out from all the full-service digital marketing agencies in Vancouver. So, we chose to focus solely on digital advertising, specializing 100% in programmatic advertising. We've been rocking media buying for over a decade now. AdExchanger recently named us one of the best Programmatic Power Players!
Did You Know? In 2021, more than 89% of the entire display advertising dollars in the United States are programmatic, and that number is only about to go up.
Our in-house programmatic platform, Kedet (which our experts built from scratch), automates ad buying. It has capabilities for ad campaigns for all types of objectives, whether it be lead generation, brand awareness, or physical store visits–we got you covered.
Cross-channel advertising
We will connect all of your ad channels and sync their data. For example, Facebook Ads can now have transparency with your Google Ads and Youtube Ads. These channels now speak to each other, and we can exclude audiences who have already converted from one channel, in turn saving you ad dollars. Then, we can even run retargeting campaigns later down the road. (Not many agencies can do this, so we dare you to ask us about our specialty!)
Advertising is all about getting in front of the right people at the right place and time. Demographics like age, location, gender are straightforward, but complex insights like shopping behavior; interests etc. can be laser-focused, thanks to Kedet! Plus, Klick&Mortar is another neat add-on feature of ours. Businesses with physical storefronts can actually track ad performance the moment a user sees their online ad to when they visit your store in person.
Our approach is customizing a holistic advertising strategy based on your goals and budget.
We perfected the balance between ad tech and human expertise. Our team is made up of digital nerds who specialize in different advertising channels. They will be the ones proactively monitoring and optimizing the campaigns to ensure every dollar you're spending is used to the fullest potential.
Our direct partnerships with 90,000+ premium ad publishers means when it comes to digital ad buying, you can expect:
Lower Cost-Per-Click (CPC)
A wider audience reach
Overall, a lower Cost-Per-Acquisition (CPA)

We do advertising and nothing else. We do advertising exceptionally well.
So, if you're looking for a trustworthy agency to take care of your digital advertising and drive better Return On Investment (ROI), connect with us at War Room today!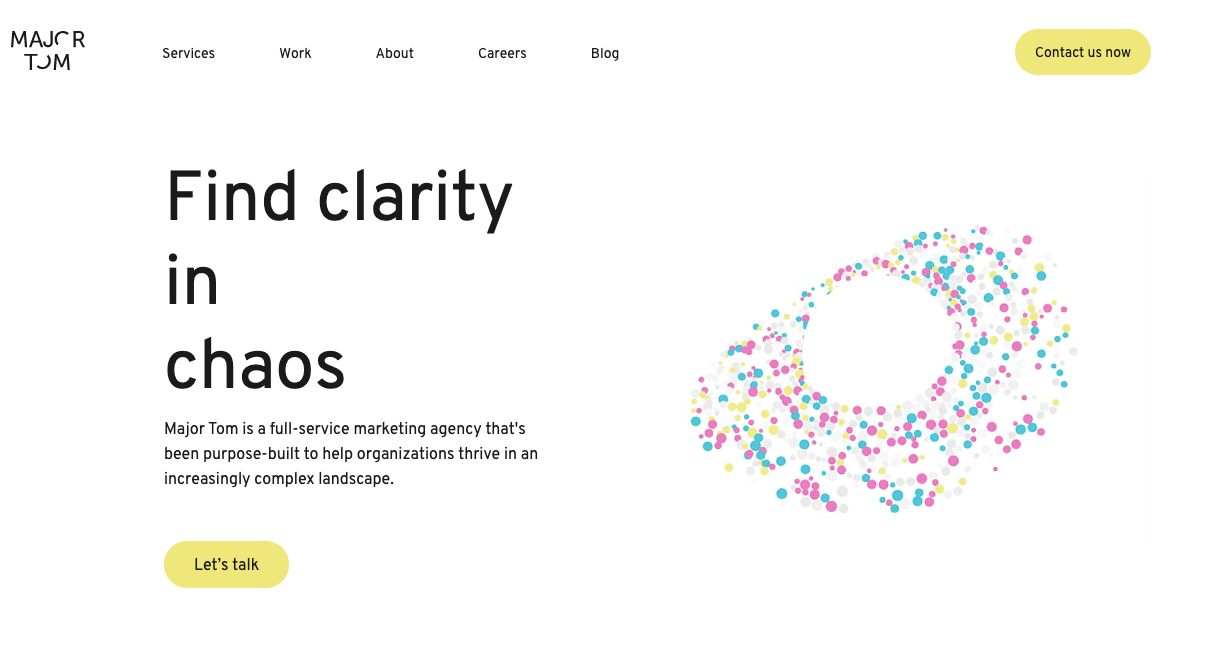 Brand & Digital Strategy
Content Marketing
eCommerce marketing
Digital advertising
Search Engine Optimization (SEO)
Social Media
UX & Web Design
Web Development
Named after an iconic Davie Bowie persona, Major Tom is probably the most prominent digital agency in Vancouver. They are a full-service marketing agency covering almost anything you can think of, spanning from branding, strategy to creatives.
Their clients love them for their full-service team's coverage and the ability to help many brands launch websites, creatives, and ads campaigns seamlessly.
What's neat is that they have offices in New York, San Francisco, and Toronto.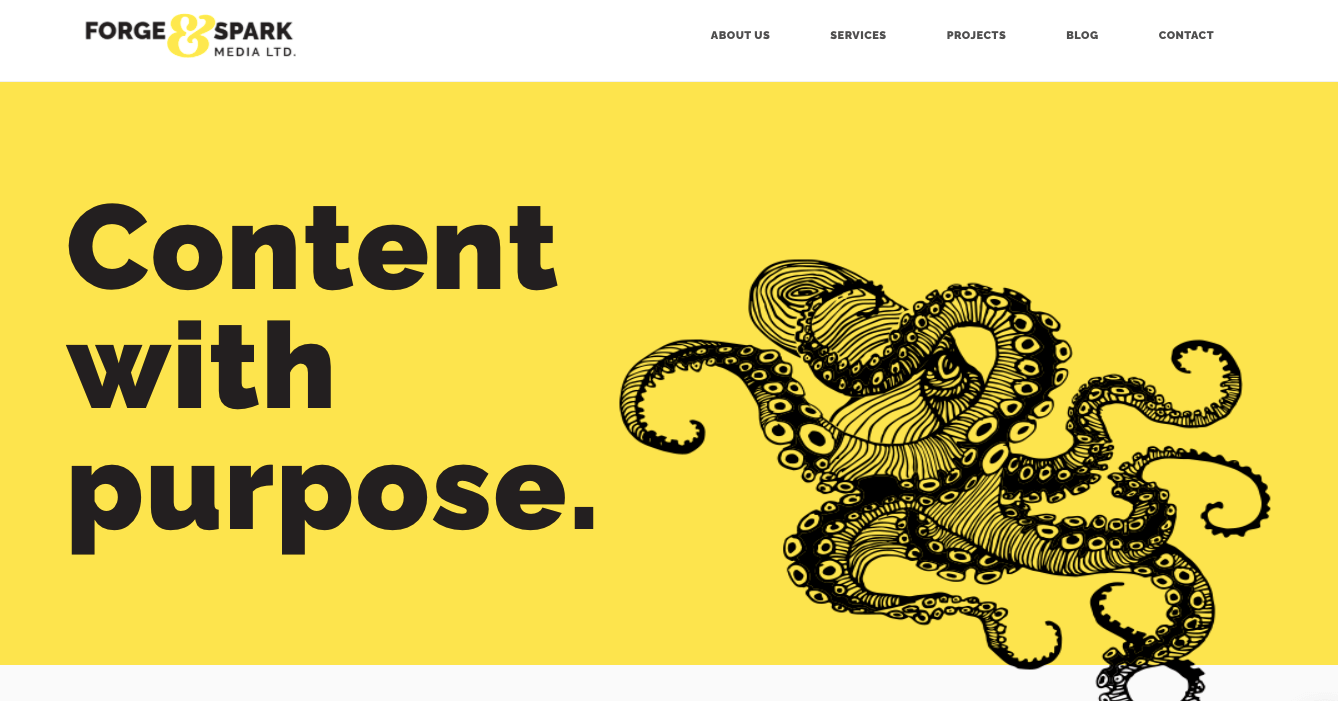 Brand Strategy
Content Marketing
Digital Marketing Campaigns
Strategic Story-Telling
Content Creation (blogs, social, etc.)
What we love about this women-led agency is its specialization in content marketing. Their team is made up of creative content professionals who are passionate about story-telling. They believe in purpose-driven content, which will help brands achieve impact digitally and connect with audiences.
If you're thinking of revolutionizing your brand's messaging or need help with producing high-quality content, the team at Forge & Spark will be your biggest ally.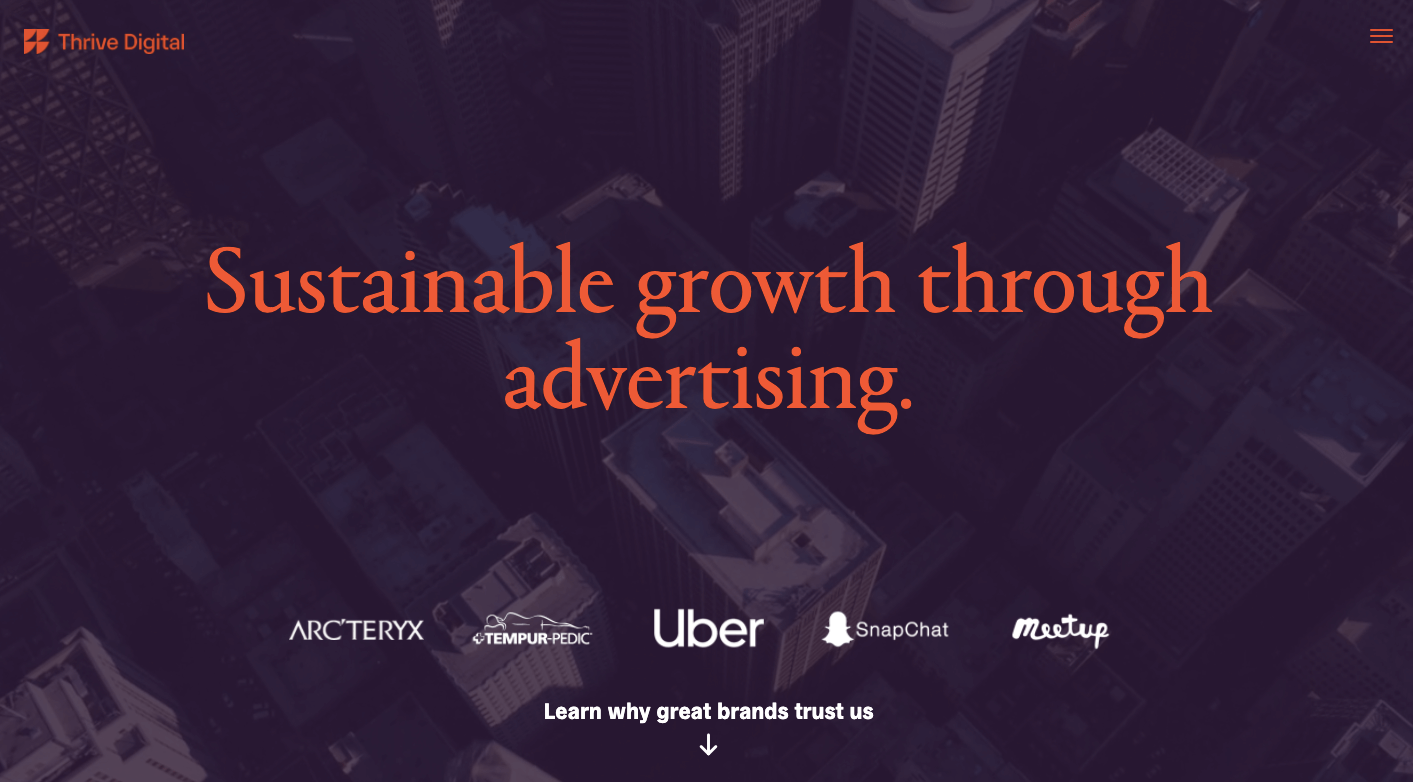 Online Advertising
Strategy
Analytics
Design
Full-Service Marketing
eCommerce
User Acquisition
Thrive Digital is one of the most famous digital marketing agencies in Vancouver. One of their biggest clients is Uber! They manage all aspects of online advertising, from planning and building to execution. Even Neil Patel, the SEO guru praises their performance marketing team!
For biggest agencies like this, be sure to inquire if they have a minimum monthly spend and the ongoing service fee to ensure it's a great match.
Jelly Digital Marketing & PR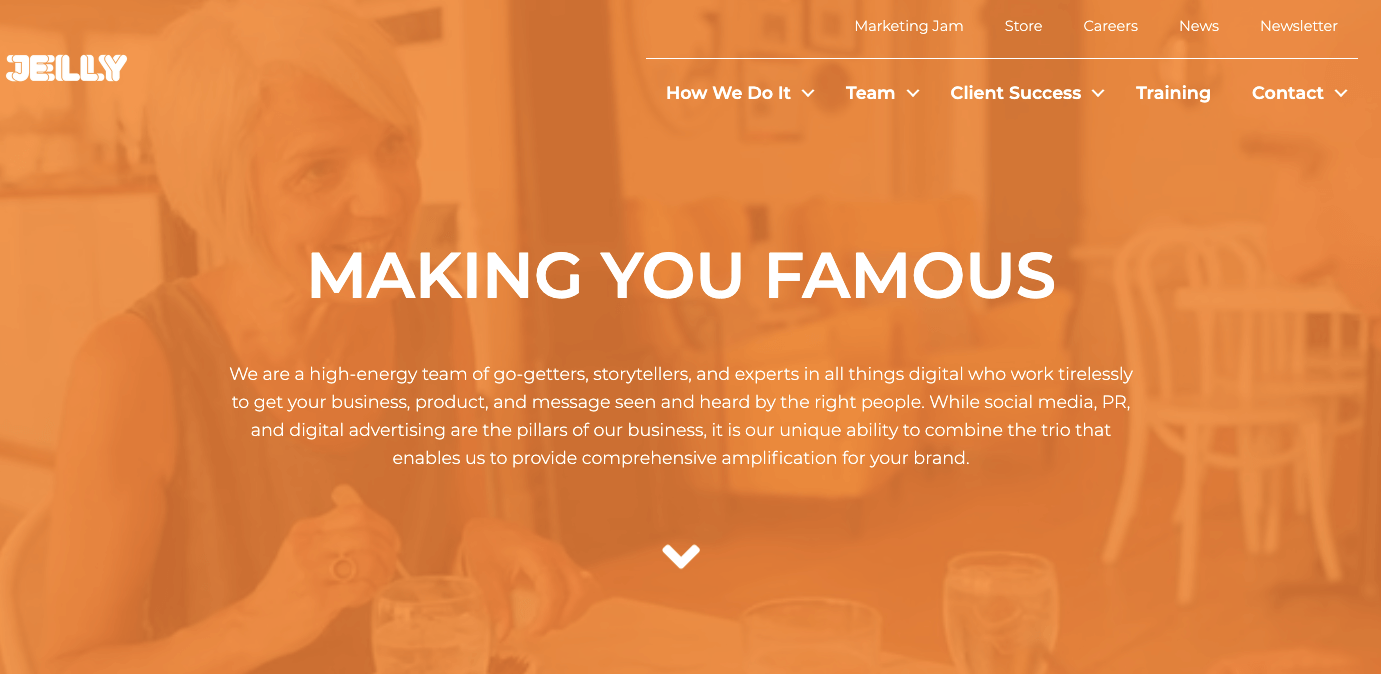 Public Relations
Social Media Marketing
Media Buying
Videos & Podcasts Production
Search Engine Optimization (SEO)
PR
Social Media
Online Advertising
The holy trifecta that makes up the heart of Jelly Marketing's business are social media, digital advertising, and public relations. They have worked out a formula for balancing these three aspects of marketing and synergizing them!
They take care of press releases, media events, and your social media strategy. Their digital marketing team then tracks how effective your campaigns are with your target audience.
If you're looking for a digital partner to help build a successful strategy with PR and social, Jelly would be worth checking out!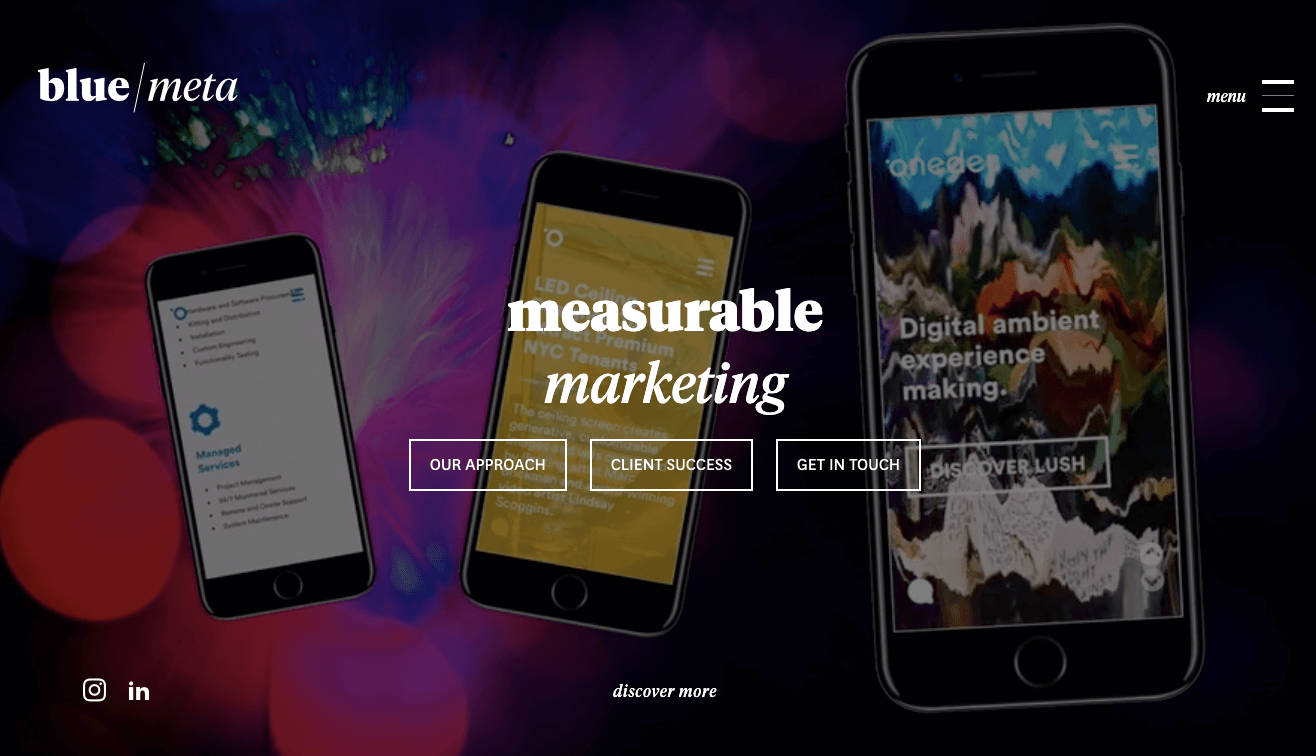 Business Strategy
UX design
Sales & Marketing
Ideation & Development
PPC
Search Engine Optimization (SEO)
Strategy
Creative Branding
Digital Ads
Data Measurement
Blue Meta's website is beautifully designed, and it highlights their strength in design and branding. They can take your idea and transform it into an entire brand experience. They also can custom illustrations, designs, and product packaging alongside the usual social media management and digital advertising services. If you're an eCommerce business, they would be able to help you scale up.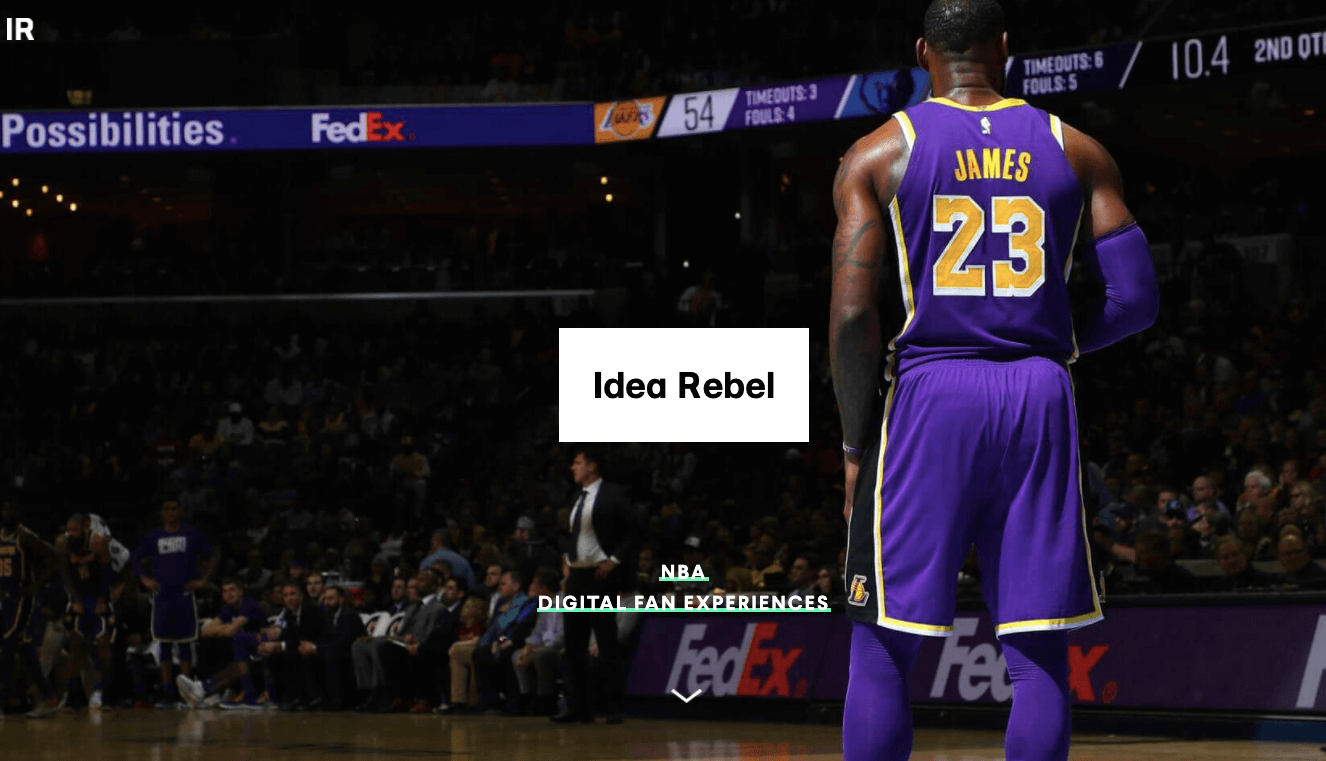 Website & App Development
UX Design
Media Planning & Buying
Social Media
Experiential Marketing
Interactive Experiences
Web
eCommerce & Mobile Development
As cool as their beautiful office located in Gastown in Downtown Vancouver, Idea Rebel is probably the coolest cat on the block on our list!
As a full-service agency, they take pride in their adaptability and ability to think outside the box. Aside from strategy and design capabilities, they also have developers on their team that help build unique campaigns and deliver other digital development services. If you're looking for a creative partner that can deliver a provocative brand experience, these rebels are it!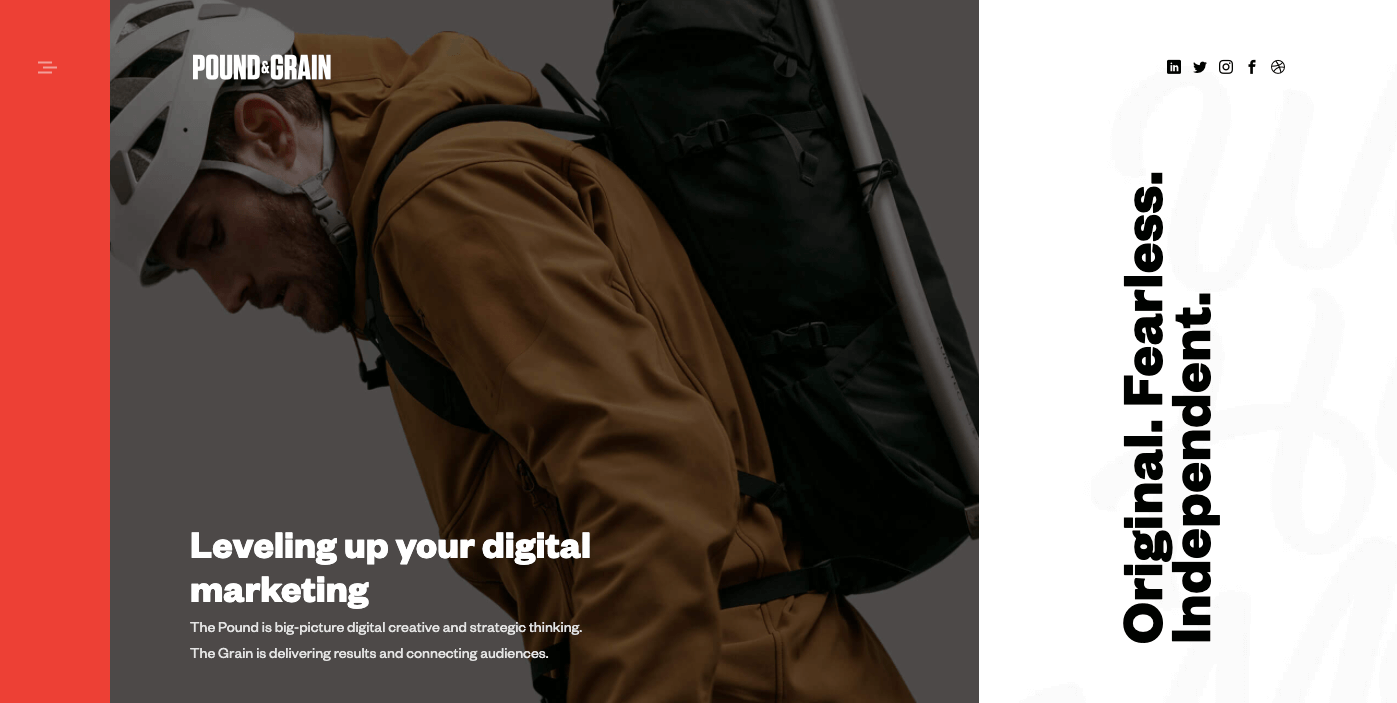 Branding & Campaign Marketing
Social Media
SEO
SEM
Web Development & QA
Video Production
Performance Marketing
Backend Development & Technologies
With their headquarters situated in Toronto, Pound & Grain expanded with a second office in Vancouver. Their philosophy combines Pound (high-level creative ideas and strategy) and Grain (connecting audiences and driving results).
This full-service digital agency is passionate about building creative marketing solutions for its clients. Their philosophy is to think big and tell a story by bringing ideas to life. What's neat is that they have an in-house production team for your video needs, so it's handy when you need new creative assets!
Brand Identity & Positioning
Website Design & Development
Digital Products & Services
Advertising & Branded Content
Branding
Design
Advertising
Massive Media is a brand & experience design agency that also does digital advertising. The team combines strategy, creative and technology, and helps brands increase awareness.
They help design brands that connect with their audience's needs and expectations. It covers brand strategy, web design, and marketing campaigns. But what we think makes them stand out are their digital product and service offerings. They can help you build product roadmaps, conduct market validation, produce prototypes, test usability, and more. They are a savvy partner to have, especially if you have a physical product.
Plus, we love how visually stunning their website is, it showcases their strength in visual design and development!
SEO
PPC
Email Marketing & Automation
Design
eCommerce optimization (conversion rate, shopping feed etc)
Strategy
Analytics
Soulpepper is a digital agency made up of experts in SEM, PPC, SEO, and web design. They are equipped for digital growth in the eCommerce space.
Look no further when it comes to building an online presence. From launching your business and building a website to running paid campaigns and growing a newsletter list, you will be in good hand
There you have it, 10 of our favorite, fellow digital marketing agencies in Vancouver!
There are so many other great agencies in the city that can fulfill your marketing needs as well. Definitely take a look at their website, learn about their values, even deep dive into their client case studies to see if what they do aligns with what your brand is currently seeking.
Are you wondering about which type of digital marketing agency to pick? Our blog, "Do I Need a Marketing or Advertising Agency" can help you further decide which will best suit your business needs. Plus, it has a handy list of savvy questions to ask when evaluating a potential agency to partner with!
Say hello to customized advertising strategies that convert.
Get in touch with our programmatic experts today!