18 Benefits of Programmatic Media Buying
If you're looking for ideas or content to inform your programmatic ad strategy, or to justify moving to a new Demand Side Platform (DSP) for improved results, this post is a solid resource.
The benefits of programmatic media buying for your brand.
More specifically, when you understand the advantages you gain when using programmatic on different ad platforms, you become a smarter, more informed marketer.
Understanding why you might want to shift from traditional or manual digital marketing to programmatic is a key component in good decision-making.
Many of the benefits below you've probably never come across, so it pays to browse the page and refresh your knowledge on why programmatic media is a great next step for your company.
Today, we share 18 Benefits of running automated and optimized ads on popular programmatic advertising platforms. Each benefit includes a use case scenario of how you can utilize a variety of programmatic platforms from Display to Video and everything in-between to exceed your advertising goals.
By the end, you'll know precisely what motivates your programmatic investment!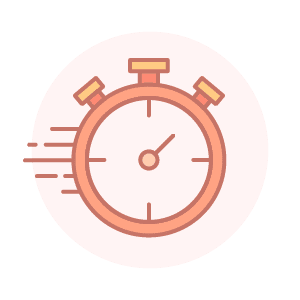 #1: Programmatic Ads Give You Real Time Data Insight
Time is money. Perhaps the most significant benefit of programmatic ads, is their real time ad buying capability.
This real-time functionality drastically speeds up your brand's ability to collect, analyze and glean insight from valuable data – which means real-time campaign adjustments that work.
A great example of this, is reviewing your PPC data after a day of running ads for a specific campaign on the Google Ad network.
Your automated purchases collect high volumes of user data, which is presented to you as sets of metrics, charts and graphs in Google Analytics –or whatever integrated analytics system you're using.
Your advertising team can review the data, and immediately adjust your campaign to improve results for the next day. Some Google metrics have a processing delay, but only by a few hours!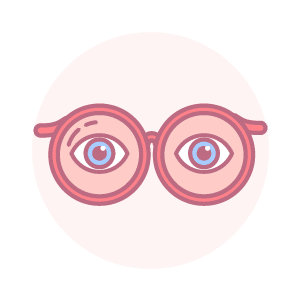 #2: Programmatic Campaigns Are a Lot More Transparent
You can't improve what you can't measure.
Automated ad buys done programmatically are pretty transparent. The tracking and monitoring aspect of real-time buying and selling makes the process easy to map and understand.
When traditional advertising was at its peak, this level of information and insight into the ad process just didn't exist. Because of that, there were a lot of variables that were unknown.
Consider a traditional billboard ad placed outside along a busy highway. Sure you may be getting enormous reach – but you'll never know the exact figures. This directly impacts how much investment you continue to place in that ad.
Now consider a programmatic ad run on the Google Ad Network. Not only is every impression tracked, but a myriad of other details as well. These metrics can be channeled into better decision-making at every stage – from reach, to costs, to value and ultimately a formula for ad success.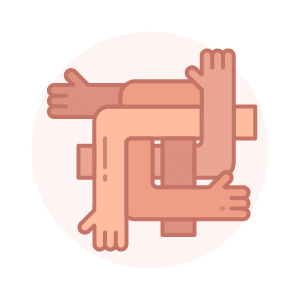 #3: Programmatic Ad Buying Increases Audience Reach
Reach is a serious business metric because it's attached to growth.
Programmatic media buying is the best way to guarantee that your brand is reaching new audiences through your advertising channels. After all, what good is an ad if no-one new sees it?
Because many programmatic platforms are made up of multiple networks and exchanges, the potential audience reach is … well, gigantic.
A small, completely unknown company could take a modest investment in display ads and scale that to reach millions and millions of people – inspiring exponential growth.
When you partner with a Demand Side Platform (DSP) and take advantage of their programmatic AI, it unifies and consolidates your display advertising from a single location.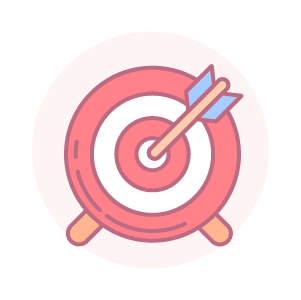 #4: Programmatic Ads Improve Audience Targeting on Multiple Levels
Imagine being able to tap your prospect on the shoulder, deliver your marketing message – then repeat that process a few thousand times. That's targeting.
Programmatic media buying allows advertisers to take a birds-eye view of the ad landscape –to better mine the potential growth there, through audience targeting.
A great example is only letting people in a specific geographical location see your display ad. If you customize your ad to appeal to the locals, your conversions will be higher.
Data informs targeting, and allows for omni-channel and cross device reach. You know where, when and who your audiences are. You know how they behave, what they buy and what they search for.
Using all of this data, you can even follow them around the internet with your ads (retargeting).
Improved audience targeting means that you'll always find the right customers, on the right platform, at the right moment.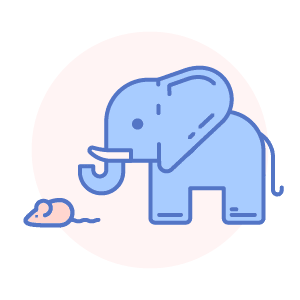 #5: Programmatic Ads Make It Easier to Scale Campaigns
Programmatic ads on any platform make scale easier – but on social media – wow!
It can be a challenge to scale a campaign so that risks are negated and goals are achieved. But to stay competitive, sometimes scaling fast and effectively is essential.
Programmatic companies have made this a lot more efficient by leveraging data, audience insights, dynamic creative media and brand budgets to quickly move from one campaign to the next.
Once your advertiser understands where and how best to spread messages on your chosen social platforms, the risk of increasing your ad budget and achieving the right results drastically decreases.
With 54% of senior ad buyers saying that the ability to scale ad campaigns is a huge benefit, it's no wonder politicians leverage social for their hard-hitting campaigns.
Programmatic media buying makes scaling ad campaigns easier, by offering marketers models that can be tested, replicated and optimized within specific platforms.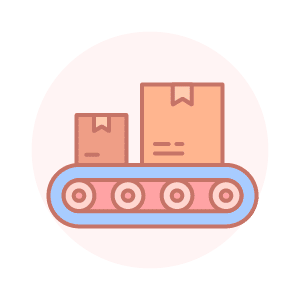 #6: Automated Ads Allow Brands to Build Repeatable Systems
Automated systems free up energy for more important things.
One of those things is building reliable systems for strategic campaign success. With programmatic ad buying, the ability to build systems for increased ROI becomes simpler and faster.
A good system relies on a set process, with solid benchmarks and expected outcomes.
On a platform like Facebook, a programmatic advertiser can use retargeting, behavioral targeting and a wide range of audience insights to create a powerful campaign system.
Facebook also has the added benefit of being low on bots, which sometimes corrupts programmatic campaigns. Even skeptics of programmatic still use this social platform because systems work there.
Create reliable ad campaign systems with proven ROI when you use programmatic social advertising to streamline your budget and start incremental growth on specific platforms.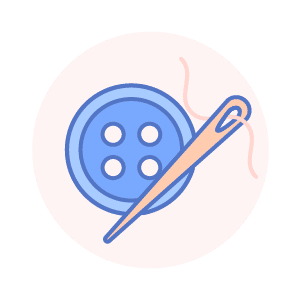 #7: Programmatic Advertising Makes Hyper-Personalization Possible
Selling a sleep apnea device that reduces snoring is a tough sell – even when display ads are strategically placed. Put the same ad in front of a user who is watching videos on how to cure snoring, and you're in business.
A rich media video ad can be creatively customized for higher conversions, based on who the target demographic might be.
Personal messages that appeal to specific target audiences work better. Programmatic video makes it possible to hyper-personalized ads and really bring home the impressions, leads and sales.
Real-time psychographic data-based user preferences, personality, values, interests and lifestyle can all be channeled into video ads from programmatic that improve views and your bottom line.
When your programmatic video ads are hyper-personalized they reach more people, and prompt greater engagements on a wider scale.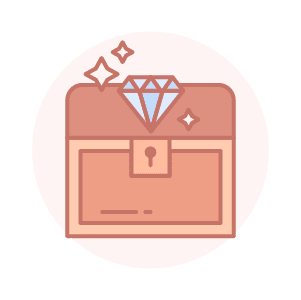 #8: Programmatic Advertising Enhances the Value of Creative Content
When ad content is well-received something amazing happens! Your audience likes you, trusts you and buys from you more often. This is how ads become a linchpin for creating brand visibility, repeat business and ongoing customer loyalty over time.
When you understand your customers, your product serves a real purpose. Engaging them with creative content that solves the problem they're having at the right time – that's great service!
Great things happen when you combine the engaging power of video with hyper-personalization. Your content suddenly becomes extremely valuable to your target demographic.
Because of this value, you'll find your ads are shared, liked and viewed more. Creative content is only as effective as the technology used to put it in front of the right people.
Programmatic technology enhances the value of creative content in media, especially in dynamic video where personalization can be leveraged for greater engagement.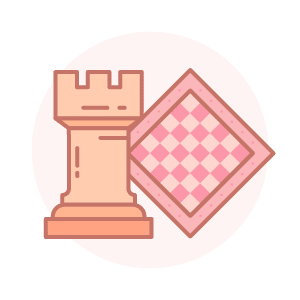 #9: Programmatic Media Gives You Greater Strategic Control
In most forms of programmatic advertising there is a distinct level of strategic control for advertisers. This control in a native advertising environment is quite an extraordinary benefit.
Not only is brand equity preserved in native ads, it strengthens the problem-solution bond between brands and customers. With accurate targeting you can reach out and control the messages your target audience is seeing right alongside content that already interests them.
Increased strategic control with programmatic ads means long-term campaigns that encode your brand identity into the hearts and minds of your customers, due to more positive user experiences.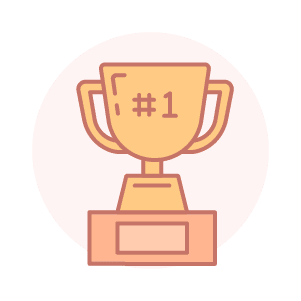 #10: Programmatic Ads Allow You to Measure and Learn
Programmatic native ads are created to inspire audience interest.
Over time, this becomes a beneficial trove of data for ongoing measurement and split testing. Incremental improvement isn't possible without constant learning from ads that are performing well online.
The relevance of native ads provides advertisers with real time measurement on the success of their campaign – which means quality evidence-based improvements in consecutive campaigns.
The ability to measure and learn from high performing ads will drastically improve long-term advertising results for your brand.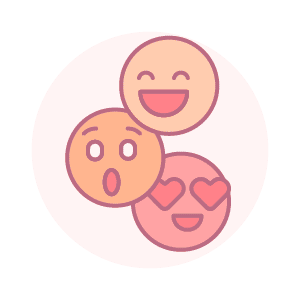 #11: Programmatic Ads Drastically Increase Relevant Impressions
During the old days of TV, it was nearly impossible to measure how many people viewed a piece of content or media. Today, it's possible to accurately measure impressions and deliver them to relevant viewers for increased engagement.
Programmatic media buying in the in-stream space, makes it possible to match highly creative video ads with relevant videos. Go where your audience chooses to be, and you're halfway there!
Increase relevant impressions with programmatic ads for creative that directly appeals to a customer's needs and becomes more important to them as a result, boosting engagement.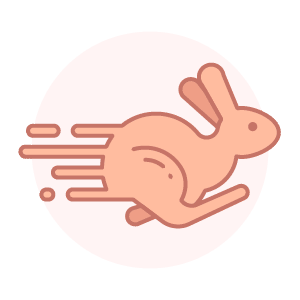 #12: Programmatic Ads Are Super-Fast, Which Reduces Campaign Lag
Automating in-stream ads accelerates your campaign progress, and reduces lag time. You don't have to manually strike deals with publishers or choose which media will replace ads already shown.
Programmatic makes everything blindingly fast, and thanks to the real-time bidding aspect – you don't have to worry about critical metrics being sacrificed for speed, like relevance and reach.
Your in-stream ads will be seen across devices, platforms and audiences at the right moment.
Programmatic ads are super-fast which accelerates nearly every other metric, including relevance, engagement, reach and scale.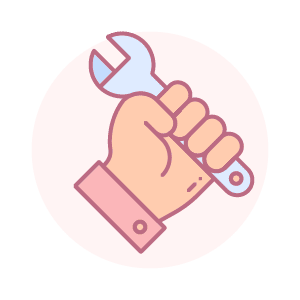 #13: Programmatic Ads Are A More Efficient Way to Advertise on the Internet
Before programmatic was integrated with Google Shopping, you would have to run an entire campaign before finding out if it was successful.
Real-time data analysis with programmatic shopping ads has made the process of establishing the progress of a campaign efficient and easy.
Constant performance monitoring means ads on Google that have the ability to improve during a campaign – for better outcomes at the end.
Programmatic ads make real-time campaign management the most efficient it has ever been.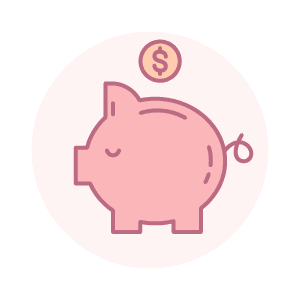 #14: Programmatic Ads Are A Cost Effective Approach to Digital Advertising
Programmatic ads are generally the most cost-effective ads online – because of the levels of transparency, tracking and monitoring involved.
On a platform like Google Shopping, an advertiser can optimize ad spend, secure ad space at the right price point and cut any wasted spend. More of the right people click their ads!
Programmatic advertising is a highly cost effective approach to online sales because it automates the process of finding the best ad space, at the right time, within or under budget.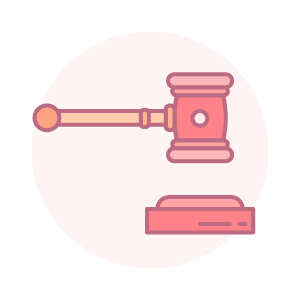 #15: Direct Programmatic Ad Buying Creates an Advantage
Some 73% of media buyers prefer programmatic in-app ads for their campaigns. Among other reasons, this is because it creates unique opportunities for beneficial direct deals with certain publishers.
Not all programmatic deals are via real-time bidding. Some are direct and the advertisers who use them can carve out a competitive advantage for themselves on their chosen platform.
Leverage direct programmatic buys for better deals on specific platforms, to give yourself additional reach, conversions and results.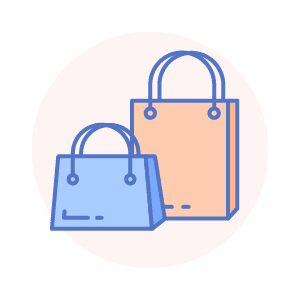 #16: Programmatic Ads Improve Conversion Optimization
When combined with programmatic, in-app advertising improves conversion optimization in many areas. This is especially true for problem areas like user retention, loyalty and profitability.
Automating and optimizing ads on a specific app platform means specific users are targeted for the best results possible. These ad campaigns can be repeated for long term increases in ROI.
Reduce the risk of poor or stagnant results with improved conversion optimization across multiple metrics when you use programmatic ads.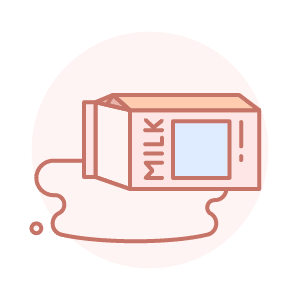 #17: Programmatic Ads Reduce Human Error and Complexity in Online Advertising
Large travel agencies and hotel advertising teams were once crippled by inefficient booking processes online. The logistics alone meant the team could not keep up with demand.
Programmatic advertising used in metasearch is a great way to automate, consolidate and refine ad practices in the industry, which completely reduces human error and simplifies the process.
Teams can now focus on what matters – the customer experience itself.
Use programmatic advertising to reduce human error and improve booking results across the board for your brand.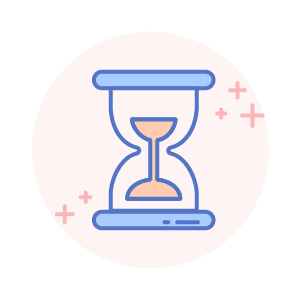 #18: Programmatic Ads Save Your Ad Team Time with Intelligent Systems
Launching a programmatic ad campaign is fast and when managed by an agency – it saves your marketing team valuable time.
No more negotiating for ad space, striking deals or struggling to find time to improve internal systems that are more important. Automate how you find new customers!
Programmatic ads use artificial intelligence and machine learning to automate and incrementally improve your ad buying process, saving your marketing team time and energy.
Share the advantages of programmatic ads with others.
It's incredible to consider the weight of each of these 18 Benefits and how much positive change can be impacted with the right programmatic marketing campaign.
Programmatic advertising has the potential to completely revolutionize the way your brand advertises on the internet, or anywhere there's a digital brand message.
We hope that these programmatic media buying benefits have given you the information you need to take some powerful steps forward for your business!
Luckily, we're an award-winning programmatic advertising agency! If you're interested to learn more about how we can help elevate your digital ad strategy, contact us!
Interested in working with us?
We combine high-touch relationships, human expertise, and programmatic ad tech to bring your digital advertising campaigns to levels no one else can. Connect with our programmatic experts today & find out how to elevate your next campaign.