The launch of Apple's iOS 14 in 2021 has significantly impacted data tracking in the marketing landscape.
Everyone's Facebook Ad strategy has been impacted by Apple's iOS 14 update.
Here's the lo-down. These are the categories we will cover:
September 2022 Update: How to Future-Proof Your Data Tracking
There's no doubt the future of tech is shifting to become more privacy-centric.
Of course, that's less than ideal for marketers that need data for audience targeting.
How do you work around iOS 14.5's privacy limitations and continue to collect data to keep your marketing strategy agile?
The answer is Server Side Tracking.
Here are 7 benefits of Server Side Tracking (SST):
Privacy & Security: SST can only be used by the brand and not shared with other sites/companies
Compliance: SST is compliant with privacy standards because it doesn't track a user's browsing activity on websites

Ownership: Brands can now collect and store user data directly on their own servers

Permanence: Cookie expirations can be set for 20+ years.

Richer Data: Collect data like ad platform IDs and on-site intent.

Data Quality: Over time, brands can build a lifetime cookie that nests ad platform IDs, email addresses, phone numbers, and other details that the customer provides.

Versatility: Data can be fed back into multiple platforms to improve advertising.
You can leverage all this to feed native IDs back into ad platforms (better reporting), extend lifecycle tracking, create custom audiences, and improve analytics.
So, if Server Side Tracking (SST) isn't on your agenda for 2023 media planning, what is your plan?
Server Side Tracking deserves to be on every brand's radar.
If you're interested in learning more about how War Room can get your tracking game on point, email us at: [email protected]!
It's been a few months since the introduction of iOS 14.5, so we figured we should share some updates and insights on how it's been.
A study by Flurry Analytics unveiled that in the first three weeks of the iOS 14.5 rollout, the global opt-in rate for data collection average is 13%, whereas the US Daily Opt-In Rate was averaged around 6%.
Apple published this video to put the spotlight on their App Tracking Transparency stance:
With Apple's messaging to their users like this, it's obvious why the opt-in was so low.
When a user doesn't opt-in, marketers wouldn't have access to the user's Identifier for Advertisers (IDFA). This means:
If Facebook isn't able to track iOS 14.5 user behaviors, tracking pixels wouldn't be able to serve their function properly.
Facebook Ad targeting options will be limited. This means less opportunity for granular targeting, which may result in having to serve less personalized ad copy.
Lookalike audiences, remarketing, and conversion tracking are all crucial components in any Facebook Ad strategy. Here are some workarounds to consider:
If you have a Facebook ad with a conversion objective, consider excluding iOS devices completely.
Try creating campaigns that don't have the objective set for conversions. Leverage your website domain's tracking and UTMs etc, to determine if a conversion occurred on your website instead!
What is Going On with iOS 14 & Facebook?
Here's the high-level breakdown of what is happening with Apple and Facebook.
Apple is updating their latest operating system, iOS 14, and it will limit user information exchanged with Facebook, prohibiting specific data collection and sharing.
Privacy is a fundamental human right and at the core of everything we do. That's why with iOS 14, we're giving you more control over the data you share and more transparency into how it's used.
Apple Store will require all mobile apps to have prompts for iOS 14 users. The message will give people the option to opt-in for tracking.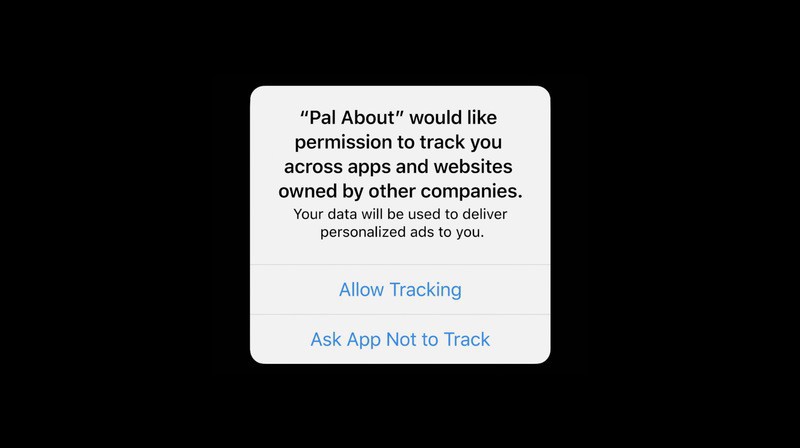 This change is to be completely rolled out by early 2021.
The first wave of changes had started on January 19th, 2021, and we will see this continue through the first quarter of 2021.
Apple devices with iOS 14 software and the Facebook Ad platform.
Businesses & brands who run Facebook Ads & Facebook Business Tools to:


Target audiences
Track web conversion events (click, form submission, etc.)
Advertise mobile apps
Optimize ads
What Does This Mean for Marketers?
Surveys show 83% of people have concerns about businesses monitoring or collecting data from their mobile devices. This shows that people value their privacy and want more control over how their data is collected.
As a result, iOS 14 devices will have limited Facebook Ads functions and its tracking for app and web conversion events. This directly impacts ad personalizations and performance reporting.
Because of this update, Facebook is working on a solution that is similar to an event measurement software called Aggregated Event Measurement. It's meant to measure campaign performance in a way that is "consistent with consumers' decisions about their data." They will be using Aggregated Event Measurement to process Facebook Pixel conversion events on iOS devices. Facebook Pixel conversion events can track the actions people are taking on your website.
The aim is to support marketers in still running effective campaigns while preserving the privacy of Facebook users.
The most important thing to note is that this change is only applicable to those who use iOS devices that have iOS 14. Businesses will still see complete user data for all eligible devices (Android and desktop).
It would be helpful to look at iOS' user base globally:
 You will find more infographics at 
Statista
As you can see, Android and iOS make up over 98% of the global market share, but Android takes up a whopping 85%, whereas iOS is about 14%. So you shouldn't let this change stress you out. Instead, you need to pivot a little!
What is Going On with iOS 14 & Facebook?
Advertising and driving conversions will work with iOS 14 devices, but tracking will be limited. Here are some of the most significant changes you should take note of:
Pixel actions like Form Submission, Click to Download, Add to Cart, Purchase Completion will have less numbers reported as more people choose to opt-out of being tracked.
Due to less pixel tracking activity of user activity, there will be less data to work with when optimizing ads.
Retargeting & Audience Segments
Users who visited your website via iOS 14 devices and iOS 14 users who opted-out won't be tracked, so they won't be able to be included in Retargeting or Lookalike audiences.
These are the Facebook Ad objectives that will be impacted by this change: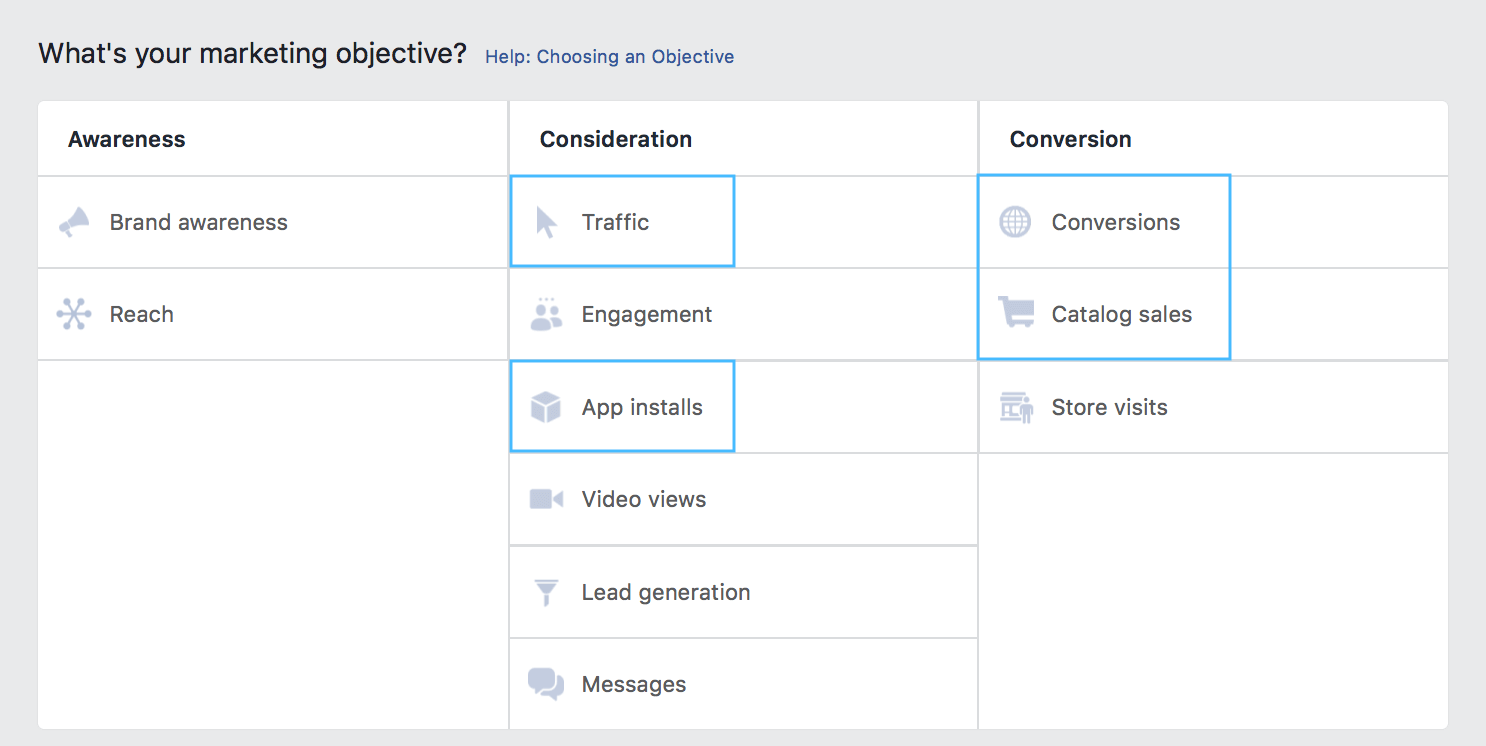 If you choose "Link Clicks" as your goal, it won't be affected. But if you choose "Landing Page Views," which utilizes the Facebook Pixel, it won't track iOS 14 devices.
Any targeting for iOS 14 devices won't be tracked.
Covnersions & Catalog Sales
For both these objectives, the attribution window will change from a 28-day click & view to only 7-day click and 1-day view for all devices.
All conversion activity happening solely on Facebook or Instagram (for example, a Facebook lead form ad or purchase on Instagram Shopping) will still 100% be tracked and reported accurately.
On the other hand, any links that take the user to a website will lose tracking capacities.
Limit of 8 Events Per Domain
Another significant change is Event Tracking.
For each domain, there will now be a limit of 8 events that can be tracked.
Facebook will automatically assign the events they believe is the most relevant to your business.
iOS 14 users who opt out of data tracking will now only be logged for one event after they click on a Facebook Ad. Users who complete a pre-determined conversion event on the first ad click will be logged.
(See the next section for the workaround to ensure proper data is tracked)
Facebook recommends advertisers to finetune the top 8 conversion events to track a consumer's journey, especially "data that is most valuable to your business." For example:
Visit website
Add item to cart
Purchase
Form Submission
Clicking on Phone Number
Custom events etc
You can track the progress where they are at, so each critical step in the journey should be an event to be tracked. Events can be: Purchase, Lead, View Content, Subscribe, etc.
Data collected from these events is what is used for targeting, optimization, and measurement.
Essentially, a conversion event and an event are the same. Any event can be considered a conversion if it is the goal of the campaign.
Let's use the example of a "Purchase" as a Conversion Event. This would be used if you sold multiple products, like Winter Jackets and Hiking Boots. So, if we wanted to see how many purchases were Winter Jackets and how many were Hiking Boots, you would create 2 Custom Conversions using the event "Purchase" to separate those conversion actions for reporting purposes.
A Winter Jacket purchase and a Hiking Boots purchase are two different conversion actions, but using the same standard event set up on Facebook.
A new limitation that emerges is advertisers can now only optimize one event out of the eight.
Luckily, conversions like "Winter Jacket" and "Hiking Boot" purchases can all be categorized under one event: "Purchase." However, you cannot only optimize for Hiking Boots; you would have to optimize the entire "Purchase" event.
As long as you have Facebook events set in place for your campaign, it shouldn't impact your reports' transactional data.
Facebook will be launching an Events Managing tool, so you will be able to make adjustments and prioritize the eight events soon (they haven't announced the exact date yet).
Effects on Campaigns & How You Will Be Impacted
#1: Conversions made by users who opted out of tracking on iOS14 through your Facebook Ad will not be tracked.
Advertisers should anticipate lower conversions recorded in your reports, which might be most prominent amongst Month-Over-Month and Year-Over-Year results.
#2: Delayed Reporting – For iOS14 devices, there will be no real-time reporting, and data may be delayed for up to 3 days.
All advertisers will experience a delay in reports, and for our clients who have a reporting dashboard, the data may take up to 3 days to reflect the full picture.
For War Room's clients, all the reports will be created no earlier than the 4th day after the reporting period specifically to wait for all the data to be collected.
Do note that reporting schedules vary amongst clients, so not everyone will be affected. If you are not sure if you will be affected, check in with your Account Manager!
#3: There will be a limitation of 8 Conversion Events for your Pixel.
Typically, most Facebook Ad accounts don't use up the full eight events, but there are exceptions. This means your advertising team will need to strategize and consolidate your website conversion events. Categorizing conversions under overarching Event categories will help.
Tip: Facebook currently already offers Server-Side API but will be migrating to a full server-side tracking system in the spring of 2021. This will be the workaround of the limited eight conversion events. It will pull data straight from your site's server, which will be more accurate. This means it will capture missed data while automatically removing duplicated information.
For example: if a user clicks on your ad and goes to your website, the Facebook pixel will fire once, a Google Tag Manager trigger will be fired at the same time, but it will automatically count it as one instead of doubling the data.
#4: Facebook's app and web conversions will no longer provide reporting on the delivery and action breakdowns of iOS 14 users. This includes age, gender, region, and ad placement.
All War Room reporting will now preface if any data does not include iOS 14 users (which is predominantly within demographic reporting).
#5: Small Retargeting Pool – The conversion window for iOS 14 is 7 days (instead of the standard 28 days).
One of the reasons we love Facebook Ads is because of the retargeting functionalities they offer. Now the time range is seven days to capture iOS conversions. This isn't a bad thing, as your ad is probably fresh in your audiences' mind. Strike when the iron is hot! Your campaigns team will help make the adjustments to ensure the capture of the audience segment during this window.
#6: Value Optimization for Purchases (100 purchases in 7 days are required).
One of the optimization/bidding strategies on Facebook Ads is Value Optimization. It means the platform is bidding on ad space based on the highest value customers, which generates the most revenue. So, with the new attribution window of only seven days, Facebook is saying they need at least 100 conversions to have enough data to optimize based on value.
The impact of this new restriction would be any company previously running Value Optimization Facebook Ads now has to make sure they are generating at least 100 conversions in 7 days. If you longer apply for this optimization, your campaigns team will help you choose the next best category of optimization for your business objectives.
Action Plan For Advertisers
We can do a few action items to acclimate to these changes to iOS 14 and Facebook. We broke down the to-do items on what clients need to do and what agencies like us need to do. Find out below.
Facebook Domain Verification
There are three methods of implementation. Your webmaster will only need to use one. The three are: DNS TXT, HTML and Meta Tag.
We will share the codes with you to pass along to your developer to implement.
On a brand's end, the most important thing you can do is verify your company's domain on your Facebook page. Whichever of the three methods you choose, it will require the help of your developer to implement specific tracking codes.
As an advertising agency, we manage your ad account and reporting, so leave the technical adjustments for us (see section below). If there is anything additional that will require your assistance or attention, we will let you know as soon as possible!
iOS 14 Update: To-Dos For Agency
1. Enable Facebook Conversion API
2. Enable Advanced Matching
Update Purchase Events
3. If your business uses more than eight conversion events per domain, create a new strategy to operate within a maximum of eight events.
Facebook's server-side tracking will be the workaround of the limited 8 conversion events. On the agency's end, we will apply a Google Tag Manager tracker on the client's server. The client will work with their developer to ensure this is applied on the backend of their CMS
4. Ensure your ads are not redirecting to other domains in Dynamic Ads
5. Update Facebook Ad Reports
Select "7-day clicks" – 28-day clicks, 28-day views, and 7-day views attribution windows are no longer supported.
6. Export any historical 28-day view or click and 7-day view attribution window data you need. Even after the changes go into effect, historical data will still be accessible via the Ads Insights API
7. If using Shopify CMS, add Facebook to Sales Channel
8. If using Woocommerce: add plug-in integration
9. For App Advertisers:
Consider creating separate iOS 14 app install campaigns: an app is allowed one ad account, nine campaigns, and five ad sets per campaign.
Update to Facebook SDK for iOS V8.0 or higher (or V9+ if you use Facebook Login)
Optimize for App Events, Value & Mobile App Installs for your Automated App Ads. This can be done through the Conversion schema in Events Manager.
The next few months will be crucial for marketers to stay vigilant as these changes are implemented. The Return On Ad Spend for Facebook might be lower as you won't be able to see the real-time performance for iOS 14 device audiences; now, it will be a 3-day window.
Additionally, here is Facebook's own checklist of items to prepare for the iOS 14 changes, which we have covered!
What To Anticipate in iOS 15?
There is no doubt that Apple is making drastic changes with their devices regarding user privacy. These updates will always cause a ripple effect in digital marketing for Apple users.
iOS 15 arrived in the fall of 2021. It featured some more privacy features, such as providing users the option to opt-in or out of how apps access their data. There's also a new feature, "Mail Privacy Protection," where it hides users' IP addresses so marketers can't link users to their other online activities or determine user locations. This means marketers won't be able to see if or when users have opened their mail.
Here's a quick look at some privacy features of iOS 15, presented by All Things Secured:
What is War Room's Take On This?
93% of all social media advertisers use Facebook Ads regularly, so there is no doubt this update will impact the digital marketing industry.
Facebook and Apple have been Big Tech rivals since the early days of the iPhone. One of the biggest reasons advertisers use Facebook is the reason they have granular audience targeting capabilities. With Apple building in privacy controls into the iPhone, it would impact Facebook's ad network revenue. Facebook argues that they would prefer to offer their own privacy checkup tools to help users limit what data to share (instead of the pop-up prompt from the app store).
Use Facebook's Special Ad Categories as an example, which encompasses ads surrounding the topics of elections, politics, social issues, credit, employment, or housing opportunity. The audience targeting for these categories strictly complies with audience selection restrictions and doesn't target information like age, gender, or specific demographics. Instead, it is similar to Lookalike audiences in that it generates new audiences from your existing audiences' online behavior.
Both companies are trying to appeal to consumers that they are listening to their wants and needs, in this case: more privacy.
It's a Big Tech world, and we're all just living in it.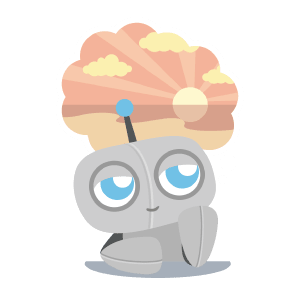 Fret not!
Remember that iOS is just a portion of the total smartphone market share, so all the edits and tweaks will be adjusting for a particular audience as part of your overall strategy. Think of it as you running a restaurant and finding new recipes to accommodate customers with dietary restrictions like gluten-free or vegan. It's all about finding creative solutions to properly serve everyone. After all, isn't it also the joy of marketing?
What we love about being in the marketing industry is that no one is more agile than us. We find new, better ways and adapt.
Businesses had to be flexible to deal with the COVID-19 pandemic.
Digital is always shifting, and changes like this keep us on our toes and allow for creative solutions. Got a challenge for us? We say, bring it on because we'll always end up on top.
I mean, we're called War Room, and it's all in the name!
Apple will roll out iOS 14 changes in early 2021.
Going forward, on the app store for iOS 14 devices, users will receive pop-up prompts asking for permission for the app to track their data. This is mainly due to Apple's stance on user privacy, giving people transparency and protection.
Facebook Ads' granular audience-targeting and website event tracking functions are primarily based on tracked user data, so this will be affected.
The changes will only impact those with devices that have iOS 14 software.
Note that iOS only makes up 14% of the smartphone market share, whereas Android makes up 85%. This means we should not stress out over this update too much. After all, technology changes all the time!
Action Items for Advertisers
Verify business domain on Facebook Business account
Tweak strategy to operate within 8-pixel tracking events
Update reporting to 7-day clicks
What does this mean for advertisers?
Pixel events will now be limited to 8 main categories
Less user activity tracking by Pixel
Limited data to work with for optimization
Less ad personalization, audience segmenting & performance reporting capabilities
28-day click and view throughs will now be 7-day click-throughs
There will be no real-time reporting, and we will now see delays up to 3 days
Main Facebook ad objectives affected: Traffic, App Installs, Conversions & Catalog Sales
Biggest takeaway? Marketers, we've survived 2020 by being flexible and finding creative solutions to take on the ever-changing landscape. Technology and software will continue to evolve, and there will be more updates to come, so we have to roll with the punches!