You may have heard in the news recently that big brands are boycotting Facebook and pulling their ads off of the social media platform.
Why are they doing this and how will it affect your business' advertising?
Let's break it down.
How Did The Boycotting of Facebook Ads Come About?
At the end of May 2020, the killing of George Floyd, an unarmed African-American man during his arrest was captured on video and caused an uproar in demand for social justice. This has propelled the Black Lives Matter movement more than ever. In light of the movement, , civil rights organizations and advocacy groups launched a petition called: "Stop Hate For Profit". They are asking for a safer internet experience for all.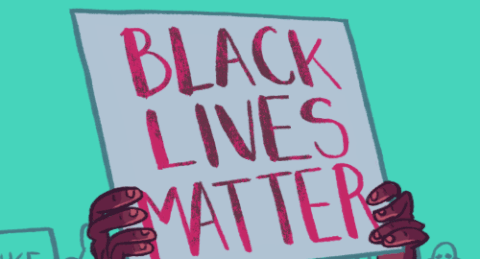 In support, big companies like: Unilever, North Face, Starbucks, Hershey's, Ford and hundreds of others have boycotted Facebook and Instagram are pulling millions of advertising dollars from Facebook. These companies are demanding that the network should be more aggressive and proactive in monitoring and policing hateful content.
Facebook is the biggest social media platform in the world and 98% of its revenue comes from advertising, so the companies' goal is to directly impact Facebook's revenue stream and force Facebook to do more.
Past Learnings From Youtube Advertising Boycott
If you look at a similar case, a few years back, Youtube had also faced a full-scale advertising boycott as well. Advertisements from Coca-Cola, Amazon were being placed next to Youtube videos that were racist, homophobic, anti-semetic or even pedophiliac. These big companies pulled all of their advertising to protest and call for Google to take action and fix this problem. Google has since then created technology and tools for advertisers and brands to have more control and insight into where their ads are placed. They also implemented more human reviewers and AI-driven filtering systems for content.
Editor's Note: Programmatic advertising agencies like War Room use proprietary algorithms and technologies to assist in digital media buying. We are able to hyper-target audiences and only have your ads show for the most relevant, potential consumers. This allows for transparent control of ad placements.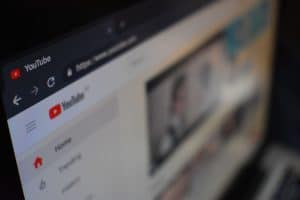 However, there is no doubt that social media platforms are where the consumers are at. 
There are 500 hours of video uploaded to Youtube every single minute. 1 billion hours of videos are consumed worldwide every single day on Youtube.
Social platforms are accessed by billions of people, therefore they fundamentally have the responsibility to create a safe environment for users and combat bigotry and violent extremism. Conversations need to happen and it takes constant communication back and forth to create steps towards change.
What Does It Mean For Your Business and Advertising?
As of 2020, Facebook has 2.6 billion monthly active users, there is no doubt that it is a monolithic platform for online advertising. We don't expect to see Facebook's revenue take too much of a dip from this boycott.
A major way ad networks like Facebook make money in advertising are through ad auctions. Because lots of big players are choosing to boycott Facebook ads, it has freed up a lot of the ad space. It's a great opportunity for medium and small businesses to take advantage as the costs may be lower due to less competition for inventory. 
It's definitely up to you to see if boycotting Facebook ads aligns with your brand's business goals and values.
We see the opportunity to continue leveraging Facebook's platform of direct access to consumers while being socially accountable. 
Convey your brand values through sincere messaging. You need to be community-focused, always think of the big picture and how your brand relates to it. What can you offer and spread positivity? 
Be conscious of the societal climate by reflecting and open-minded to learn. Think: How can we be better together and do good?
Keeping your brand in check by consistently listening to different voices in the community. That is the way to continuously adapt and improve in today's marketing landscape.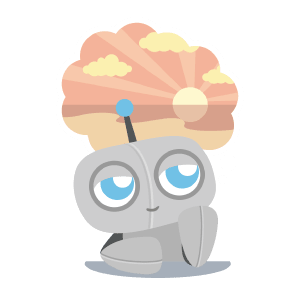 In light of the recent Black Lives Matter movement, Civil rights organizations and advocacy groups have launched a petition called "Stop Hate For Profit", which is asking Facebook to be proactive in monitoring and policing hate speech. Many big corporations have joined the movement and are boycotting Facebook, pulling all of their advertising budget which accounts for millions of dollars. Almost 98% of Facebook's revenue is from advertising, so this will directly impact Facebook's bottom line and these companies hope to seek action for change.
What does this mean for businesses and advertising?

It's a good time to review one's own company policy and culture, to be reflective.
Even though big advertisers have stopped advertising on Facebook, there are still over a billion Facebook daily users so the market is still there. In fact, there is probably less competition on Facebook Ads currently.
Medium and small businesses should take advantage of the open market and potentially lower advertising costs. However, it is also important to be socially accountable. 
It is totally up to you to decide whether your company would like to participate in the boycott or not, but there is no doubt that it is quintessential for businesses to be kind, to be receptive to listening and learning and having a community mindset. That is the way to continue to adapt and improve in the marketing industry!