7 Marketing Tips for eCommerce Businesses
Here are the top strategies for growing your eCommerce brand.
The pandemic has propelled the world of eCommerce to unprecedented popularity. A recent industry report found that eCommerce will account for 20.4% of retail sales by the end of this year. With such a competitive landscape, many businesses have started to invest in greater marketing strategies for the online sphere.
As such, there is a need for more expertise in business marketing, especially for eCommerce businesses. Those with business marketing skills are in high demand and this is being reflected in how business is taught in higher education institutions. Business administration degrees from top universities now offer courses on business analytics, e-commerce, social media marketing, and information systems. Graduates in these programs are often considered to be more attractive to prospective employers, as they are well-equipped with value-adding strategies that tap into tech-savvier customers, especially as the cost of advertising online increases.
Here are some of the tips you can use to boost the reach of your eCommerce brand:
Pay Attention to Analytics
Analytics are a marketer's best friend.
It can tell you many things about the people you are trying to reach, such as what platforms are mostly used by the age group you are targeting, or which demographics are more inclined to become clients for your business. Analytics also grants insight into how much traffic your content (both organic and paid–blogs and ads etc) is bringing in. If it's low, you might need to revamp your strategy.
An eCommerce marketing strategy can only go so far if you don't look at data insights. For example, we came up with a formula called SCORE, which stands for: Strategize, Compete, Optimize, Report, and Explore. We learn how to improve the effectiveness of our tactics by assessing our data and making optimizations along the way. Rinse and repeat. It's how you will greatly improve your reach and impact within the competitive landscape.
Make Use of Social Media
Social media platforms reach millions of active users in different parts of the world, making them a go-to for eCommerce. Businesses can engage with people — both inside and outside their target audience — who might be interested in their products or services. Our past article on digital marketing statistics highlights how Facebook, Instagram, and YouTube are the most used social media platforms when it comes to advertising, and are a cost-effective solution to gaining a wider audience.
Have an Omnichannel Advertising Strategy
When running digital ad campaigns, you're likely to run on more than one channel, which is great because it helps you cover the ground for all the platforms your target audiences exist. That's called omnichannel advertising. Creating ads for each channel is time-consuming enough, the setup, monitoring and managing of the campaigns can be even more overwhelming daily for an eCommerce business. A successful omnichannel advertising strategy utilizes automation tools.
We recommend a programmatic approach, where it skips the middle person for negotiations and performs real-time bidding for ad spaces. It also feeds your ad strategies into one central platform, so you have access to all data in one place. No need to use different platforms to manage the ads. Programmatic ad tech also possesses hyper-local geo-targeting capabilities, which will help increase overall visibility. Automation also helps with accuracy, and efficiency and saves time.
Stay on Top of SEO
Search Engine Optimization (SEO) can be defined as improving your platform's visibility by integrating keywords to boost your position within search results. If you are selling shoes, for instance, integrating key descriptive words will allow engines like Google to rank and place your site in the first page of search results – which is where most people find what they are looking for. Tools such as Ahrefs and Google Trends are just a few that you can look into when integrating SEO for your eCommerce marketing strategy.
Sell More with Email Marketing
Email marketing is a practice that is almost as old as eCommerce. It is crucial for any eCommerce business. While generating leads for email marketing can be a tedious process, it's well worth it. It contributes to more web traffic and sales. Plus, first-party data is how you'll win with your digital marketing strategy in the future. Your email list is proprietary to your brand, and there are so many uses for it like, audience targeting for paid ad campaigns.
Brands share exclusive promotional discount codes or informative emails about ongoing sales and deals to their subscribers. Here are some other functions of email marketing we find helpful:
Make your newsletter sign-up form as simple as possible. The less fields people have to fill out, the more they're likely to sign-up.
Spin-to-Win pop-ups offering various discount codes are a great way to boost conversions.
Abandoned shopping cart emails are effective in capturing those at the middle of the funnel of the customer journey.
Cross-Sell and Upsell
Cross-selling happens when you show customers items related to the ones they have already viewed from your store. Some eCommerce platforms offer modules that suggest items that the shopper might like. It encourages them to browse more products, explore more pages and spend more time on your website, and hopefully–spend more money when they checkout!
Upselling is when you show them similar products that cost more. Doing this can either entice them to spring for the more expensive one (since many associate price with quality), or they might purchase more than they intended to (due to add-on deals).
Many businesses have utilized this internal marketing strategy as a way not only to increase sales, but also give potential customers a glimpse of what else their brand offers.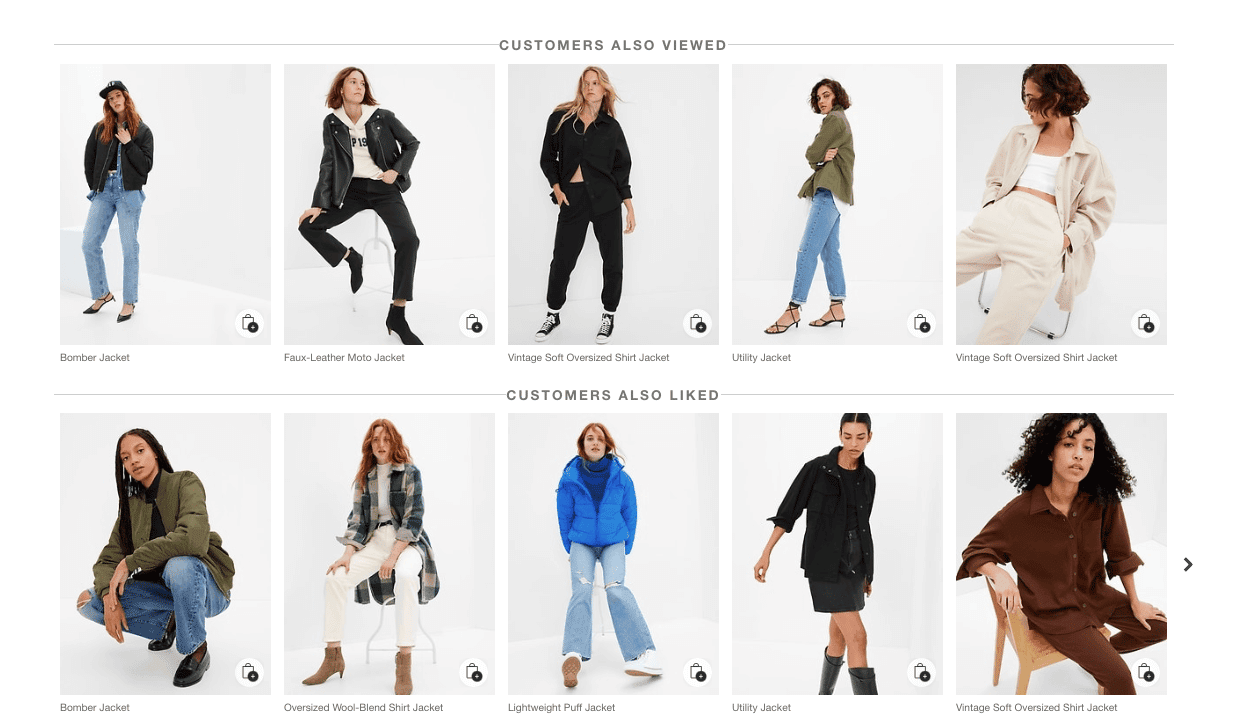 Have a Functional Site That Makes Shopping Enjoyable
Big players in the eCommerce space such as Shopify and Squarespace all off intuitive, great-looking templates for your eCommerce site. Spend some time and pick one you love.
When a potential customer clicks on your website and finds it hard to navigate, they will most likely leave without purchasing anything. Be sure that it is not only user-friendly but also pleasing to the eyes. The better your platform looks and functions, the more likely people will stay and browse.
If you have a new promotion, communicate that loud and clear! On your homepage, a banner at the top of your website announcing the sale or discount code to encourage people to start filling up their cart!
Consider utilizing live chatbots with automated answers for frequently asked questions, it'll point your customers to the information they're looking for. This also establishes your brand as trustworthy and reliable.
Also, don't forget to ensure your website and its plugins are always up-to-date. Make notes of any bugs or customer complaints about the UX/UI and fix them as soon as possible. Your website is your 24/7 salesperson and it's gotta look good around the clock.
Keep you eyes on the prize: Try to make the process simple with a few steps. Help your shoppers checkout easier and quicker!
–
Overall, marketing is necessary for today's eCommerce landscape. Creating an effective strategy for advertising can be the key to gaining a greater online presence and increasing revenue.
Article written exclusively for WAR ROOM INC by Ricci Jesse
Interested in working with us?
We combine high-touch relationships, human expertise, and programmatic ad tech to bring your digital advertising campaigns to levels no one else can. Connect with our programmatic experts today & find out how to elevate your next campaign.