Kedet is War Room's programmatic platform, and more importantly, our mascot and the face of our brand.
You can find Kedet's presence across our website, resources, and branded merchandise.
Created from cutting edge ad tech, Kedet's DNA is made up of tracking codes and is programmed to drive outstanding ad results.
How, you may ask? By constantly learning and embodying War Room's core values of passion and service. Kedet is perpetually curious and alway ready for the next great digital adventure.
Hop on this rocket ride through history and learn about this mighty little robot's journey and evolution throughout the years.
Kedet is 4 feet and 2 inches of advertising excellence. He boldly goes where no robot has gone before. Kedet is not afraid of heights, has a passion for learning, and loves hanging out with his friends.
Pronouns: He/Him
Likes: Puzzles, adventure, & gardening
Dislikes: Cold coffee & clowns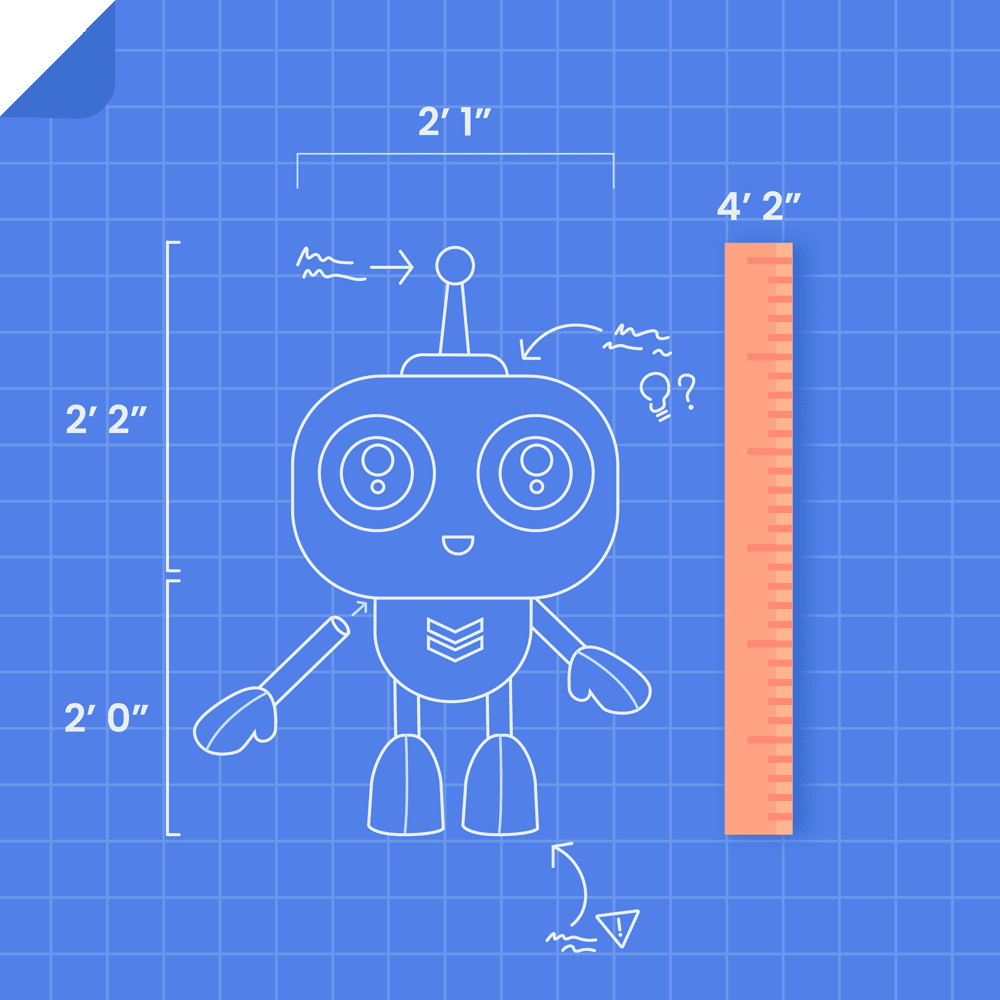 Follow us on Instagram for more Kedet!