What's the one mistake most marketers–possibly even yourself–make when it comes to their PPC management?
Truthfully, 90% of businesses have a "set and forget" mentality when it comes to their PPC campaign.
So we're here to gently tell you DON'T be that 90%.
Be the 10% that is obsessed. Be the 10% that asks themselves: "Hey, how can we tighten up on our campaign and save money?" Be the 10% that scores quality traffic that converts–for<em> less.
Today, we (PPC) bid adieu to shoddy management; today, we encourage you to (re)examine the areas of your PPC Management that could use some work, to save you money in the long run.
The Goal of Effective PPC Management
Before we delve into the whole idea behind PPC management, let's ask ourselves why we even carry out these campaigns in the first place.
For starters, PPC campaigns are one of the cheapest options for reaching a massive audience. For example, the minimum bid for a Facebook PPC ad is $1.00 per day for ad sets with automatic bidding; this bid gives you access to potentially thousands–if not more–Facebook users across a variety of demographics, regions, and more.
What's better is that Facebook, and other platforms for ad management, allow you to segment your target audience by age, gender, and other options with your PPC campaign, further maximizing your reach and ad effectiveness. This results in you spending less, and earning more.
Regardless of the platform, PPC ads are a great way of spending less and earning high quality traffic that converts.
The goal of PPC management itself, however, is to make sure that the dollar you're spending on your ad budget is effective! Aside from that, one of the goals of PPC management should be to improve on your budgeting by tightening up on your ad copy, headlines, keywords, scalability and more.
Some of the methods for improving your PPC ads take time; however, some can be done instantly. As a quick fix, try experimenting with keywords in your ads that are low-competition, but highly searched! In your AdWords (or whatever you're using for keyword/SEO campaigns) manager, it's as easy as searching for keyword sets and topics that relate to your service offered.
The reason that low-competition, high searched keywords work is because Google is completely saturated with certain search terms; vague words like "shoe" or "wine" (mmmm, wine), will be insanely difficult to rank for, since there's so much pre-existing competition.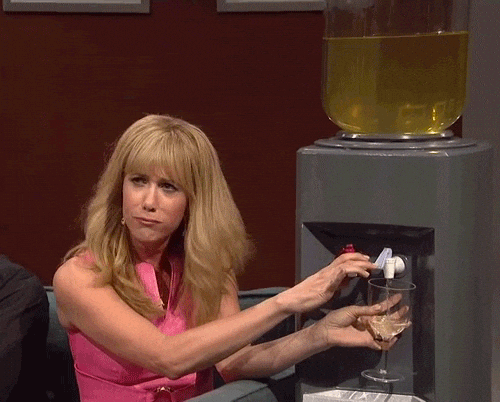 That said, low-competition, long-tail keywords are great considerations for your ad copy, since they are less saturated as search terms and more accurately reflect the phrases that people search for in Google.
Let's take it back to wine (it is Monday, after all): if you are a small business in the wine industry, consider that from a wine connoisseur's standpoint that they are much more likely to search a term like "wine shops in Vancouver" as opposed to just "red wine". Not only does this type of thinking save you money on your keyword spending, but ultimately has a better ROI for conversion ratings, and driving traffic to your site. SCORE.
Did you know that Google tests their landing page almost 7'000 times per year? THAT'S INSANE. Insanely great.
Most businesses don't test the copy, user experience or headlines on their page nearly as much as they should; but you're not most businesses, are you?
By digging into the numbers-side of your campaign a little (a lot) more, you can check how the changes in your copy, UX or meta description affect your bounce rate, click-through rating, and more. This is crucial for CTA's, which ultimately lead your prospects to convert–whether it's signing up for an email newsletter, making a hard-conversion, etc.

So whenever you decide to make changes to any part of your landing page or your ads, ensure that you monitor how it affects the values mentioned above. Side note: did you know that you can segment your analytics by date, time, geography–even weather–to hone in on where your PPC ads are working best?
All of these elements help to improve your pages/ads' quality score, which leads us to point #3…
Higher Quality Score: The Key to Better PPC Mangement
Remember that whole quality score thing we keep going on about? About that:
The higher your quality score, the less your CPC is for your ads!
Say you're at $1.13 for your current CPC, but then you do everything you can to improve your quality score; improving your ad copy, being particular about your keywords (low comp, highly searched), and improving your landing page experience will do wonders; aside from improving your ad positioning, it could lower your ad CPC to almost $0.90 or less.
MATH TIME: So, if your total ad budget was say, $200 – you would instantly jump from approximately 177 viewers to 220 visitors to your website – however, not the biggest difference. All because you tightened up in the areas that mattered, you did get a better quality score.
Now, say your ad budget was $5'000; we don't have to do the math (but we will) to tell you how much of a difference this lower CPC would make; that's the difference between 4'424 viewers, and 5'555 viewers per ad.
Pro-Tip: Be sure to optimize your line one description, visuals, and ad copy for mobile as well!