Betty, or Veronica? Facebook vs. Twitter Advertising?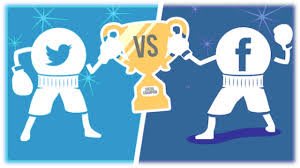 There are choices, and then there are perennial choices. What to have for lunch today, or what route to take to get to work—those are choices. But whether Archie should date Betty or Veronica, or whether you should have Coke or Pepsi, or any other type of decision that occurs again and again, is a perennial choice.
Whether to do Facebook or Twitter advertising is another example of a perennial choice.
It's worth noting here that a lot of comparison blogs end with "Well, it's contextual." or "There is no clear-cut winner." after leading you along for a number of paragraphs. That's not what I'm going to do. I'm going to provide you with a straightforward recommendation.
Ultimately, you might not agree, but that's fine because this question will come back around again!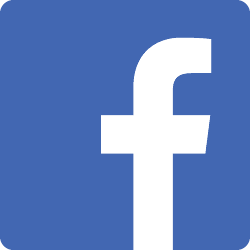 My experience with Facebook's advertising support is such that it was pretty much non-existent. When you do have to deal with them its terrible. That said, Facebook advertising has gone through many iterations with its advertising platform, and the result is a process that makes creating an advertisement fairly straightforward, and such that you don't really shouldn't need support. Until you do. Then cry.
In 2015,  I think there are two things that stand out when it comes to advertising on Facebook.
Summary: Facebook is easy-to-use because there is no little support, so it has to be. 
1. How Big is Facebook – For You?
Facebook advertising is big, sure.
It's only natural to look for the biggest audience when you're an advertiser, and Facebook has a user base of over a billion people. It's also natural to look where other advertisers are spending. The fact that Facebook takes 57% of social media advertising budgets (while Twitter trails far behind with 13%), means that a lot of other advertisers seem to think it's a good idea. Until they don't.

But bigger isn't always better, and the masses are not always right.
In the West, many groups have moved on from Facebook, in which case Facebook's size might actually be slightly deceiving depending who you are targeting. Unless you are a global brand, or have a product with a truly global appeal, then don't get thrown off-track by the statistics above. The difference between the two channels might not be as pronounced as you think.
Put differently, Facebook might be trending up globally, but it's trending down in the West.
2. Facebook is really $*ing Smart
Facebook operates algorithmically: the posts you see are not the "true" representation of the order in which they were posted. It's delivered accordingly by a complex algorithm that attempts to know what the user wants to see, and when. Facebook is great at this kind of stuff. Resultantly, their advertising platform is really smart.  On the ad delivery side of things, the system actually learns over time to get better at identifying who your next customer should be. 
That is definitely something to note because that functionality can be a huge advantage to some campaigns, like those where it's impossible/difficult to ascertain where to target (the re-targeting) cannons—like app developers that are not interesting in the marketing side of things. At this year's F8 (the company's annual developer conference), Facebook rolled out a mobile ad network that allows marketers to target users through their personal information, which is the perfect fit for the "lone developer" type, but also potentially advantageous for actual marketers as well. After all, that's a heck of a lot of personal information up for use.
The above functionality alone might breathe life into campaigns that would have otherwise not existed. If you don't have the data with which to be brilliant, you might consider handing over the reins to Facebook, because it's ostensibly brilliant with data, and the more you feed it, the better it gets.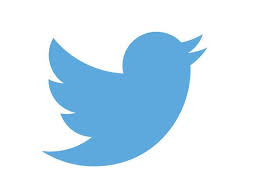 My experience with Twitter advertising and their support has been great. They are always helpful and present when I need assistance. That said, it's not as easy to use the Twitter platform to actually create an advertisement as with Facebook, and there are far fewer options. Keep in mind they are still in beta. So I believe that comes with the territory.
Summary: Twitter's support is awesome, but partially because their platform often requires some degree of assistance. Twitter is Awesome!
1. Better Pricing & Purchase-based Targeting
Twitter advertising has been scrutinized for their cost-per-engagement model (CPE), wherein ad buyers were paying for promoted Tweets only when users interacted with them in the form of a click, reply, retweet or favorite. However, as of late 2014, advertisers can opt to instead pay on engagements for new followers, external website conversions, installations of an app, or user email addresses.
As Ad Age states, this is a "maturation of the medium."
Twitter also has purchased-based targeting. The new system is called 'Partner Audiences,' and utilizes the customer data from Acxiom and Datalogix, allowing ad buyers to target based on past user purchases and demographic data such as household income. There are over 1000 audience categories to choose from, so it will be possible to hone your messaging to a razor's edge.
This move elevates Twitter much closer to Facebook's level of sophistication. For some brands, this could mean the difference between choosing the former over the latter.
2. Twitter Advertising is Trending Upward
"Twitter's engagement rates utterly eclipses Facebook's average"
AdWeek points out that Twitter's advertising engagement rates (which includes favorites, re-tweets, replies, clicks, etc.) reach as high as 1-3%. That utterly eclipses Facebook's average CTR of 0.119%.
As of 2015, Twitter advertising has passed Yahoo as the third-largest seller of display advertising (in the US) with about a 5% market share. That market share is expected to continue growing to at least 7% by 2017. 
Put simply, Twitter is hot, and will be for a while.
For advertisers, this means relative peace of mind because there isn't likely going to be a mass exodus of people leaving the social network as we saw with Facebook. That is not to say it could not happen, just that the forecast for the immediate future looks promising.
Twitter advertising is in a period of innovation and growth that is bringing more possibilities and lower costs to advertisers. Catching the updraft of this momentum could mean huge gains for the right brands.
Obviously there will be campaigns that benefit from Facebook's ubiquitous global reach, algorithmic superiority, and high-level "polish," but 2015 seems to be Twitter's year to shine as it continues with it's expansion into advertising, seemingly without loosing any of its appeal as the "cool" place to hang out online.
Find out more about the pros and cons of Twitter advertising here.