Here at War Room, we believe in lasting a lot longer than 59 seconds.
To be honest, a lot of other people aren't doing things right and letting you go too soon. But us? We really believe in not rushing things and keeping you interested. Giving you what you want, but not keeping you waiting too long.
It's all about communication, you know?
And if you haven't figured it out by now, we're obviously talking about bounce rates.
But by bounce rates, we're not talking about this: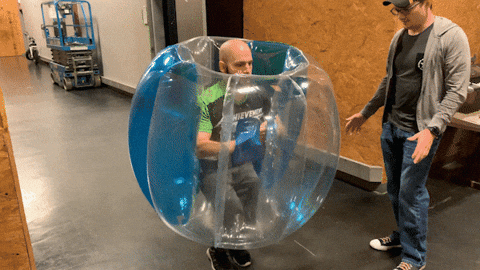 Not to be confused with an exit rate, which is the percentage of viewers in the last session.
Bouncing Your Balls…Of Engagement
The wise wizards at Google define the bounce rate of a website as the percentage of single-page visits, in which the viewer leaves to another page. Why is this important?
Google indeed takes a high bounce rate into accordance for ranking; the higher the rate, the lower the rank, which largely reduces the accessibility and relevance of pages to viewers who might be searching for your services!
It acts as an indicator for relevancy, and that your landing page is optimized to be functioning at it's best, and keeping consumers engaged.

When it comes down to it, bounce rate is a great indicator of website quality. Considering the short attention span of consumers in 2015 due to tech innovations and social culture, peaking the interest of a consumer within a short period of time and keeping them engaged is of paramount importance.
Cause' lasting longer than 59 seconds keeps both parties happy with the services you've provided.
Pause.
But seriously though, the Nielsen Norman Group estimates that most consumers only stick around on a page for 59 seconds on average. That being said, 59 seconds is quite a short time to keep consumers engaged and interacting with your website, which is why it's key to have a lower bounce rate associated with relevancy, proper function and helping viewers find what they are looking for.
Bounces happen when someone clicks the back button, exits the browser, types in a different URL or just straight up does nothing.
Why The High Bounce Rate?
Unless you're R. Kelly or D.R.E. (and we're not talking Dynamic Remarketing) in a 64 Impala with hydraulics, there are valid reasons for having a high bounce rate, and steps you can take to lower it.
Reasons for a high website bounce rate include:
Unintuitive UX/UI for a website, making it difficult to use and navigate.
Slow loading speeds for pages.
There is no distinct call to action.
Web copy is full of jargon, hard to read, or offering irrelevant/outdated services.
As illustrated by the infographic above, measuring a bounce rate is simply the total number of single-page visits over the total entries to the page. Ultimately, you are your own competitor when it comes to bounce rates; it should always be compared to your previous metrics and page performance over time.
And as you might have guessed, Google Analytics is your go to for determining the bounce rate of pages in the reports section and does a great job of displaying the viewership of each page.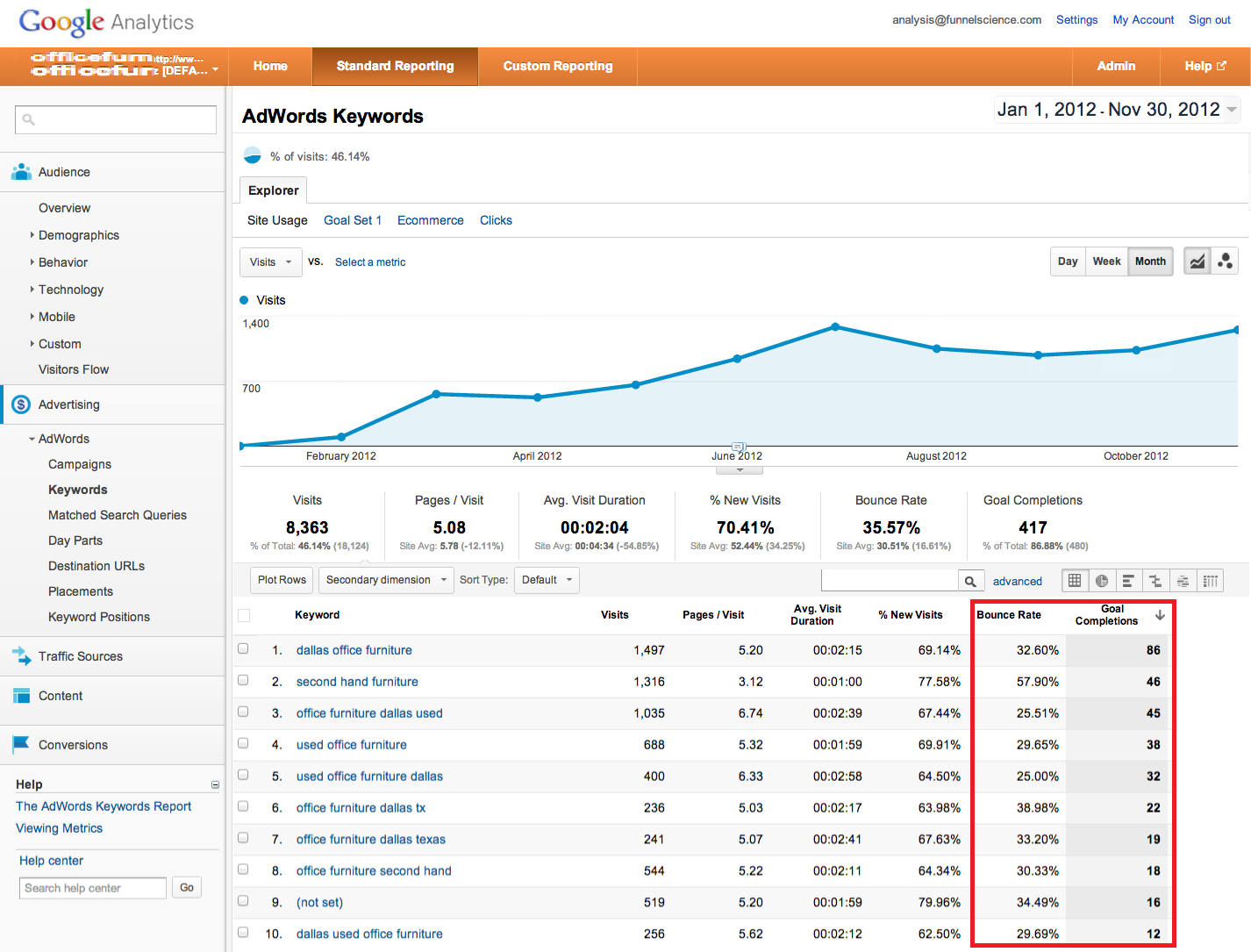 For example, if your page and certain ads have been segmented by time, date, weathering, etc. in Google Adwords and perform well at certain times as opposed to others, chances are that the bounce rate was lower on those days since good ad and website performance is usually indicative of viewers sticking around!
Without that whole awkward "It's not you, it's me" type of exit.
And most importantly, bounce rates are quite different among different types of websites! For example, retail sites typically have bounce rates of 20%-40%, which is on the low end because, well…let's face it, people love buying clothes (especially when Frank and Oak has stuff on sale) and trinkets.
Again, the sages at Google Analytics have determined the average bounce rates by page and service type; blogs usually sit at a whopping rate of 70%-99%, with landing pages sitting closely behind at 70%-90% (which based on their purpose, is to be expected). Service sites usually have the lowest rates, ranking from 10%-30% on average.

But hold the phone – is a high bounce rate always bad? Since it's the percentage of single-page visits, could that mean that your viewer simply found what they were looking for, real quick?
Hey, that could quite possibly be it. Pages like contact or purchasing pages are only meant as a single page view for the most part, which are acceptable cases of having a high bounce rate.
Previous metrics from page reports on Google Analytics will help determine if a bounce rate is bad or not, depending on the page type and previous performance fluctuations that reflect landing page speed, relevancy, etc.
Lowering Your Bounce Rate
After comparing your bounce ratings in Google Analytics reports section to previous metrics, there are definitely a number of action steps that you can take to optimize your website and keep consumers actively engaged with your other services and pages!
1. No one likes a slow page, ever, so make sure that your website isn't chalk-full of pop-up advertisements or a ton of banner ads that take time to load. Besides, native advertising is a much better play, anyways!
2. Content is king! Ensure that your website is SEO optimized to the teeth, especially with product or service details – ie., the things that most people are scouring the depths of Google for (well in your case, hopefully). Not only does great content rank better among Google Spiders in terms of search ranking, but it's more engaging and increases the likelihood that viewers will stick around. Good copy is paramount – especially on landing pages!
3. UX! UI! If great content is the king, good design is the emperor. Conceive a page that is intuitive and easy to navigate, and viewers will not only stick around more, but engage with your services. Invest in a responsive design!

4. Packaged with good content and intuitive design, a great call to action is necessary to keep consumers actively engaged with the website and using your services/products offered! Clear links to next steps will keep viewers cycling through the pages in your website.
5. Ensure that your pages are responsive, and can be viewed easily on a tablet, mobile phone or laptop! With generations Y and Z constantly on mobile devices, it's not only the smart move to increase leads, sales and brand awareness, but a lower bounce rate as well!
The ball is in your court – get your bounce rates back in check!